Group Test: Universal Remote Controls
Why take ten remotes into the living room?
Philips Prestigo SRU8015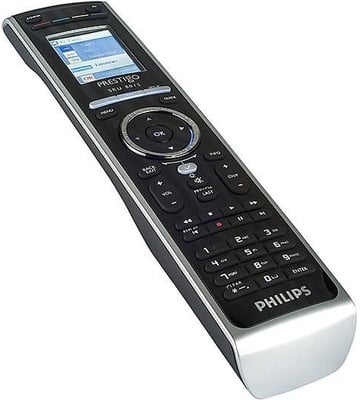 Philips' Prestigo is an attractive and versatile device, and one that is impressively easy to set up and use – most of the time.
The Prestigo allows you to control up to 15 different devices, which should keep even the most avid home cinema buff happy. It can also control lighting and other home automation functions, although we wanted to focus on audio/video kit for this review. As soon as you insert the batteries, an Installation Wizard appears on the 2in colour screen, asking you which devices you want to control and then guiding you through the set-up process for each device.
The Wizard worked really well with most of our devices – in fact all we had to do was enter the name of the manufacturer, without even having to worry about model numbers or codes. However, it hit the now-expected snag with our Pioneer Blu-Ray player, which meant that we had to train the Prestigo one command at a time by beaming signals to it from the Pioneer's own remote. So while the Prestigo works well with many common brands and models you may still need to put in a bit of effort to get it to work with newer devices.
Reg Rating 75%
Price £70 Compare Prices
More Info Philips
OneForAll Stealth URC 7556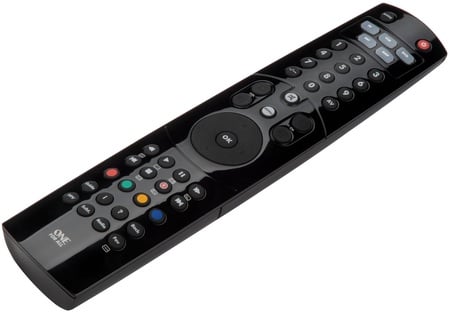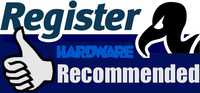 The Stealth is a bit of a bargain, following a recent price cut to just £13. It's limited to controlling a maximum of five devices, but that should be enough for most home users, and we found it one of the easier remotes to set up.
Like the other OneForAll controls, the Stealth is supplied with a list of codes for TVs and other devices from all the main electronics manufacturers, and you simply enter the relevant code to configure the Stealth to control each device. Using these codes enabled us to set up our TV and Sky+ box in a matter of seconds, but again our gleaming new Pioneer Blu-Ray player caused problems as it was too new for the Stealth to have a suitable code immediately available.
That meant we had to 'train' the Stealth to control the Pioneer one command at a time. Fortunately, it has a 'magic button' option, which is designed for that specific purpose and makes the training process a little easier than it is on most of these remotes. That ease of use combined with the bargain price makes the Stealth a good starting point if you've never used a universal remote before.
Reg Rating 75%
Price £13
More Info OneForAll
Next page:

Logitech Harmony 525