Intel misses Competition Commission deadline
Chip giant waits for court decision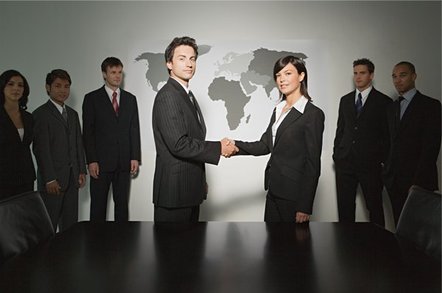 Intel has missed the deadline to respond to the Supplementary Statement of Objections sent by the European Competition Commission in July.
The Commission is investigating Intel for alleged anti-trust violations relating to its relationships with computer manufacturers. The original Statement of Objections was sent in July 2007, and outlined the Commission's belief that Intel is guilty of abusing its dominant position in the supply of processors by offering rebates to original equipment manufacturers who took a majority of Intel chips rather than chips from AMD.
It was further accused of making payments "in order to induce an OEM to either delay or cancel the launch of a product line incorporating an AMD-based CPU". Finally it was accused of supplying server chips at below cost in order to exclude AMD from the market.
In July 2008 the Commission made the additional statement accusing Intel of offering rebates to an OEM which promised to only sell Intel-based laptops.
But earlier this month Intel went to the Court of First Instance accusing the Commission of breaches of procedure which, if successful, would grant it more time to respond.
An Intel spokesman told the Register: "On October 14th we filed an appeal with the Court of First Instance (CFI) in Luxembourg. That appeal includes a request for interim measures that will make the October 17th deadline moot. We've filed an appeal to get more evidence in the case for the Commission to evaluate, and we are waiting on the CFI to rule on the interim measures (a delay in our filing) and the substantive issues we have raised."
The Commission said Intel had missed the deadline and the antitrust case is continuing, but that it would respect the Court of First Instance if it supported Intel's position.
The Commission raided Intel and Dixons Store Group International offices Germany and the UK in February this year. Intel has been under serious investigation since 2003 after AMD made complaints. ®
Sponsored: Minds Mastering Machines - Call for papers now open