Investment firm looks for Sun's true value
Private investment firm owns fifth of company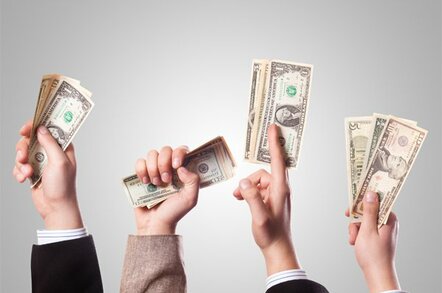 The US private investment firm which has bought $2.1bn of Sun shares since May says the companies are in talks to have Sun's true economic value realised.
Southeastern Asset Management has built up a 21.6 per cent stake in Sun. The talks may mean a sell-off of Sun assets, a leadership change or even a sale of the company. Sun CEO Jonathan Schwartz recently announced an expected loss for its third quarter after a run of mainly profitable quarters. The company's stock has steadily trended down since the dot com highs and is currently trading at $4.48 from a 2008 high of $17.70 in January.
Southeastern Asset Management generally invests in companies with trading difficulties and under-valued assets whose value, it believes, can be realised.
Sun's general situation can be described as a supplier of high-value servers and storage on the one hand, and commodity servers and storage with open source software on the other. The commodity and open source products represent the future but do not bring in enough money for Sun to have recovered its growth vigour compared to competitors Dell, HP and IBM.
In the results warning Schwartz announced that Sun was examining whether it had to write down the goodwill value of some of its reporting business units. This is understood to mean that it may have overpaid for two acquisitions - StorageTek for $4.1bn in 2005 and MySQL for $1bn earlier this year. MySQL then had revenues of around $50m, indicating Sun purchased it for 20 times its annual sales.
If StorageTek were to be sold off possible bidders could be Quantum and HP but its value could be quite substantially less that $4bn. It seems unlikely that anyone would buy MySQL for anything like $1bn.
And if Jonathan Schwartz is let go and a new CEO appointed that would still leave Sun co-founder Scot McNealy as chairman, and he has been an enthusiastic supporter of the Schwartz strategy.
Another co-founder, Andy Bechtolsheim, effectively left the company last week to concentrate on a network start-up he is funding.
Sun's shares are depressed at least in part because of the current economic turmoil, so it looks like a poor time to sell. ®
Sponsored: Minds Mastering Machines - Call for papers now open