Apricot Picobook Pro netbook
Intel Atom? Pah! VIA's C7-M makes good
The Picobook Pro weighs in at a fraction under a kilo, and it's eminently portable if you need to carry it in your hand. It's done up in black, for a business-like look that's reminiscent of the classic ThinkPad style. There are no consumer-friendly fripperies here.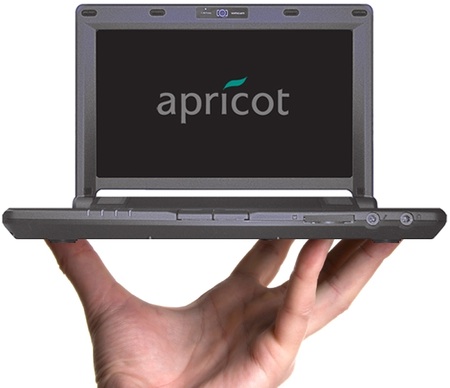 If only it really was this thin
Unlike past VIA-based netbooks we've looked at, this one didn't prove too noisy when the fans kicked in - the hard drive is louder - so our earlier criticism of the VIA platform that it runs hot and therefore noisily doesn't apply in this case. We've seen some netbooks that would make good hairdryers, but this isn't one of them. Clearly, all the airflow space on the inside, which we mentioned earlier, helps vent the heat out of the case quickly and efficiently.
Apricot's latest price scheme puts the Windows XP-based Picbook Pro at £299. There's no longer a Linux option. Pricing is key in this segment of the mobile PC market, and when you can have an Advent 4211 or Medion Akoya Mini for £20 less than the similarly hard drive-equipped, XP-running Apricot, why not pick them?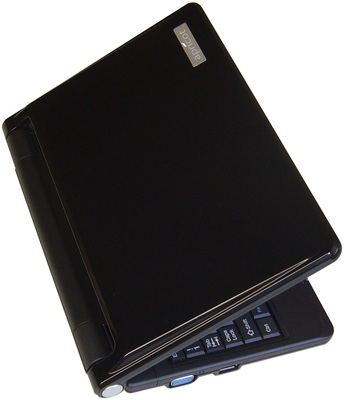 Nice netbook... but there are better ones
One reason is the ExpressCard slot, the other is support for 802.11a, but the number of folk who need these features will be small, we think. The Pro is smaller than those 10in machines, but then so is the Eee PC 901, also priced at £300 in its XP form. If it was our money, we'd choose the 901 with its Atom processor, 802.11n support and much longer-running battery over the Picobook.
Verdict
Apricot's Picobook Pro is a nice netbook. It has a decent spec for a machine of this class, average performance and a small number of features that will appeal to niche audiences. If you can get past the design, there's much to enjoy here. The problem is, there's nothing that really allows it to stand out from the crowd.
Sponsored: Minds Mastering Machines - Call for papers now open

Apricot Picobook Pro netbook
Not a bad netbook, with some interesting niche features, but you can buy better products for the same money.