Dell unveils 12in Vista-based notebook-not-netbook
Uses handheld-oriented Atom CPU
Remember the 12in laptop Tesco inadvertently told the world Dell was preparing? Dell has announced the machine, the Inspiron Mini 12, in Japan.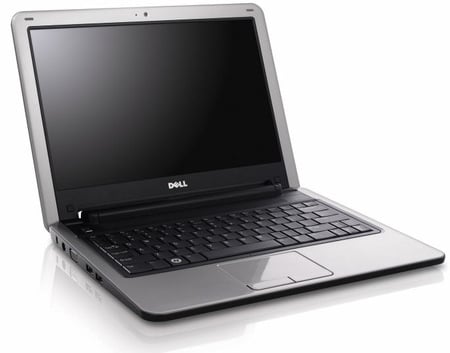 Dell's Inspiron Mini 12: MID-spec, runs Vista
Not only does the Inspiron Mini 9's bigger sibling sport a decidedly un-netbook 12in screen - the resolution's 1280 x 800 - but the Mini 12 is powered by an Atom Z530 CPU, as per the Tesco leak.
Like the N270 found in most Small, Cheap Computers, the Z530 was developed for handheld internet tablets, not notebooks, so it'll be interesting to see what difference it makes to the machine's battery life.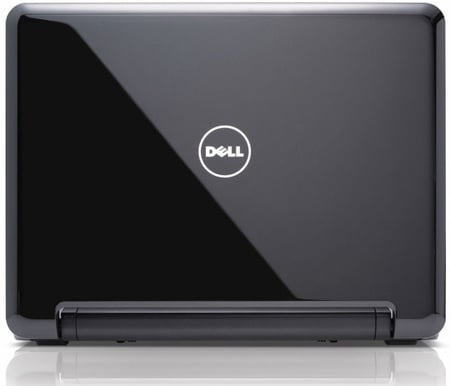 Too big for a netbook?
Not much, it would seem, if it is indeed three-and-a-half hours, as Dell claims. And when you consider that it comes with Windows Vista Home Basic, though it only comes with 1GB of memory and an 80GB hard drive.
The 12in machine weighs 1.24kg and measures 299 x 229 x 21-24mm. The chassis packs in all the usual netbook port array of three USBs, Ethernet and VGA. It has 802.11b/g Wi-Fi and Bluetooth 2.1.
In Japan at least, Dell's also offering a version with a 1.33GHz Atom Z520 processor and a 60GB HDD. It costs ¥89,800 ($973/£634/€786) - the more powerful model comes to ¥99,800 ($1081/£705/€873).
COMMENTS
ThinkPad X61 Tablet
Just saw a X61 tablet going for £400 on eBay. Core 2 Duo, 2GB RAM, 12", 120GB HDD etc. etc. etc.
Looks useless to me...
There's nothing there that hasn't been around for years. I guess I can quit waiting for it now, I wouldn't buy this thing. Too expensive, and key features of a netbook are that there's no harddrive and it's not Vista. I have a 701 eeePC, and was hoping to see something like it in a 12". The eee's size is nice, but the keyboard and display size are too small to be real useful for me.
Currency craziness
Bear in mind the Japanese price was probably set before the currency markets went mental (the yen is extraordinarily high at the moment), so allowing for that volatility, the UK price may well be (considerably) cheaper than Japan.
You could have an XPS M1330 or two EEE 1000's instead!
It's a nice enough lookin' machine that's moderately specced (once it has 2GB RAM or drops Vista for XP). 12" screen machines are a really useful compromise of portability and portability. So I saw this as fitting in somewhere between the EEE 1000 and Dell's own XPS M1330.
But "From" £634 before the UK markup has been added is madness.
An EEE 1000 can now be for less than £300.
The Dell XPS M1330 starts at £629, delivered.
This Dell machine can't credibly claim to be worth anything more than £400.
I own an M1330 (running Vista with no probs, btw) and while it's obviously not as portable as, say, an EEE 901, it's not significantly more massive than this Dell 12".
There's no question that for £600+ I'd bag another M1330 instead of spending money on a weaker machine in every single aspect other than size/weight. But the M1330 is still compact and weighs in at under £2kg. If size/weight is the more critical factor, you could have two EEE 1000's instead!!!
like it!
fatnetbook...hmmz, a new space?!
omg, nooooooo!
seriously..very nice little box..very similar to my laptop an HP TX1340ea (now TX2000 i think)..that has 12" screen as well..but i got TL-56 AMD dual core, which is nice!
but mine cost about £700 cos it comes with touch screen of questionable benefit to me, so without that it would be cheaper. i'll bet the dell is cheaper than that.
this pips the 700px verticle res i need for my DJ-ing app, so is a contender.
not sure about the cpu tho...wonder how the Z530 compares with a TL-56?!
cheers,
bill
p.s. stuff and nonsense: http://www.eupeople.net/forum