Star Wars MMO to grab more players than WoW
LucasArts hopes for over 11m subscribers
If you're creating an MMORPG to compete with the most popular one of all time - World of Warcraft - then you'd better make sure it's got a solid plot. And what better plot than one based on the most popular film series of all time: Star Wars.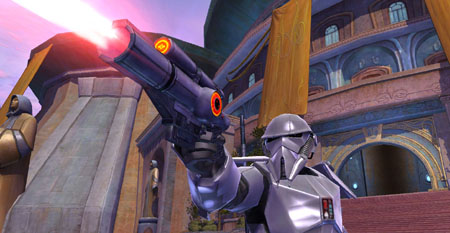 LucasArts wants more than 11m Star Wars: The Old Republic members
So gaming firm LucasArts has come up with Star Wars: The Old Republic. And Tom Nichols, a LucasArts executive, has told VideoGaming247 that he believes it'll attract more subscribers than WoW, which is currently thought to have around 11m members.
"We have the benefit of this huge brand, which has done very, very well for nearly 30 years," said Nichols.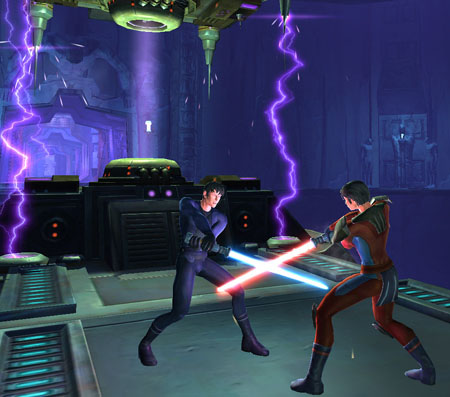 "Schvving, schvving, schvvang"
Star Wars: The Old Republic takes place shortly after peace is declared between the Sith Empire and the Galactic Republic. However, the game really gets going as fresh conflicts arise between the two.
The game is LucasArts' second stab at the MMORPG market. Its first, Star Wars: Galaxies, was released in 2003.
Star Wars: The Old Republic will be released for the PC, but console versions are thought to be under consideration. A launch date hasn't been confirmed yet.
Sponsored: Minds Mastering Machines - Call for papers now open