Fiat unwraps 'leccy buggy concept
Tesla S glimpsed too
'Leccy Tech There appears to be life in the self-appointed Apple of the electric car world after all. Hard on the heels of news of job losses and retrenchment comes the first official teaser shot of the planned Tesla S.
The backside of the planned electric Lexus GS/Chrysler 300C challenger is shown peeping out from under a dust cover held aloft by chief designer and ex-Mazda big cheese Franz von Holzhausen. It looks a bit like the rump of a BMW 7 Series to us, and we're not sure this is a good thing.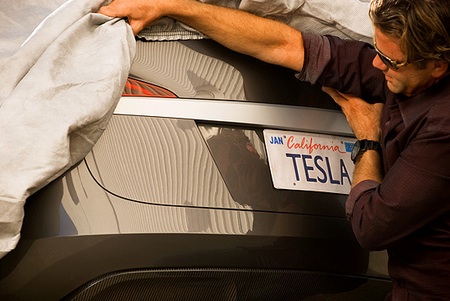 The rear end of the Tesla S, and friend
Image courtesy BusinessWeek
In an interview with BusinessWeek, Tesla's main man, Elon Musk, reckons the S "will crush everything out there", a statement we suspect the boys at Mercedes, Lexus and BMW are just itching to prove wrong.
Due sometime in 2011, or maybe 2012, the S will be a large four-door hatchback with an aluminium body – unlike the carbon-fibre roadster. The word is the car will be official unveiled at the 2009 Geneva Motor Show.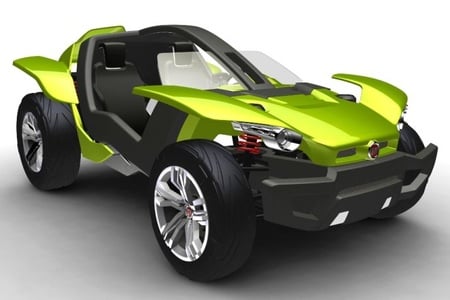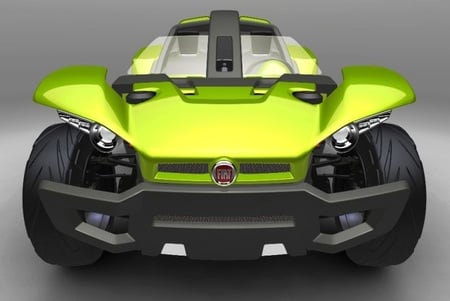 Fiat's Bugster: down South America way
Rather more exciting are first images of a concept cooked up by Fiat's South American division called the Bugster. Technical details are scant - not to say non-existent - but the Bugster will apparently have an electric drive train and body panels made from "natural" fibres.
More details will be revealed when the Bugster is shown at the 25th Salão Internacional do Automóvel - the Brazil Car Show, to you and me – in São Paulo at the beginning of November.
Why Brazil? Simple, its Fiat's most important overseas market accounting for some 30 per cent of the company's worldwide production.
Sponsored: Minds Mastering Machines - Call for papers now open