AMD intros low cost, high end GPU
Radeon HD 4830 debuts
AMD has rolled out its ATI Radeon HD 4830 graphics card, pitching the part as a low-cost entry into its top-of-the-line GPU range.
One of the first 4830-based boards out of the gate is Sapphire's HD 4830, which clocks the GPU to 575MHz and links the core to 512MB of GDDR 3 memory running at 900MHz and sitting on a 256-bit bus.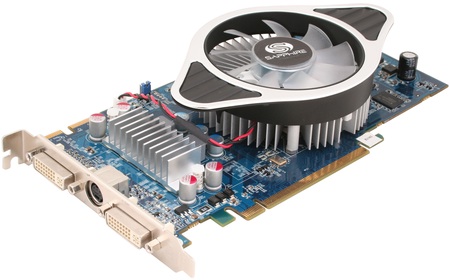 Sapphire's HD 4830: high end, low cost
The GPU contain 640 unified shader processor. It supports DirectX 10.1 gaming and incorporates AMD's Unified Video Decoder (UVD) engine for dedicated picture streams encoded using VC-1 and H.264 - the two key Blu-ray Disc codecs.
In addition to the two dual-link DVI outputs and a TV port on the card, the Sapphire board comes with an HDMI adaptor that delivers both 7.1-channel audio and video output to an HD TV.
Sapphire also touted the new GPU's 24x custom-filter anti-aliasing and dynamic geometry acceleration, both intended to improve game performance and imagery. The 4830 is CrossFireX capable.
Sapphire wants £100 for the card.
Graphics Reviews
AMD Fusion for Gaming
Sapphire 4850 Toxic graphics card
GPU bangs-per-buck mega shoot out

COMMENTS
Well
Considering you can get the 3850 512MB PRO for less than £60 which runs a lot faster (668MHz), its not that cheap is it.
Good idea to include Blue-Ray support thou.
N.B.
Mr Chriz
You cannot get a new pc for sub £200 with a good spec mid range card like this unless its a pile of s**t.
Really?
Hmm Looks like i might finally upgrade my card.....count's pennys.
Low Cost?
Hell I can get a brand new machine for sub £200 now!