QLogic dodges recession in second quarter
Host bus adaptors swerves downturn for now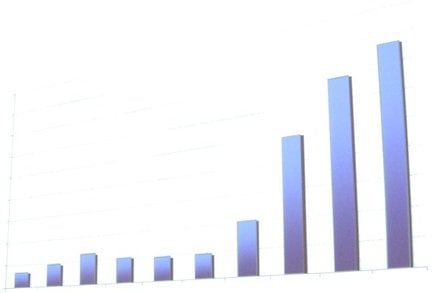 QLogic is doing its best to be immune to economic doom and gloom scenarios with a 22 per cent year-on-year increase in quarterly revenues and a 20 per cent net income rise.
The maker of storage networking host bus adapters (HBAs) and switches posted second quarter fiscal 2009 (Q2 fy09) results to September 28 with net revenues of $171.2m compared to Q2 fy08's $140.3m. GAAP net income was $27.2m (Q2 fy08: $22.6m) meaning $0.20 per diluted share versus $0.16/share.
Host products - FC, iSCSI and InfiniBand HBAs - generated $119.7m, up 15 per cent on Q2 fy08's $104.4m with 8gig FC HBAs and the first FCoE converged network adapters (CNAs) doing well, although the CNA figure was compared to zero in Q2 fy08 and likely to be small in absolute terms - so it was the 8gig FC HBAs that really drove this number up.
FC and InfiniBand (IB) switch products did very well, rising 36 percent to $29.8m compared to Q2 fy08's $22.0m, again with 8gig FC being the driver we suspect as IB is pretty niche. Silicon protocol chip revenues also rose 36 per cent to $15.7m from $11.5m.
The gross margin was wonderful - 71.3 per cent. QLogic's CEO, H. K. Desai, was pleased, as well he might: "We are very pleased with our strong financial performance and record revenue during the second quarter despite significant challenges as a result of the current macro-economic environment."
Yet the switch and silicon products 36 per cent rise were not enough on their own to lift overall revenues by 22 per cent. That was helped, according to Wachovia analyst Aaron Rakers, by unexpectedly high royalty and service revenues. Also the HBA revenues were actually down sequentially by 1 per cent and switch products were flat sequentially. This might be what Desai meant with the phrase 'significant challenges'.
Not wanting to rain too much on Desai's parade we might suggest that these less-than-impresive sequential comparisons show a recessionary effect starting to affect QLogic's revenues. Next quarter's numbers could be very different. ®
Sponsored: Minds Mastering Machines - Call for papers now open