PGP takes disk encryption management into the cloud
Lost laptops disabled remotely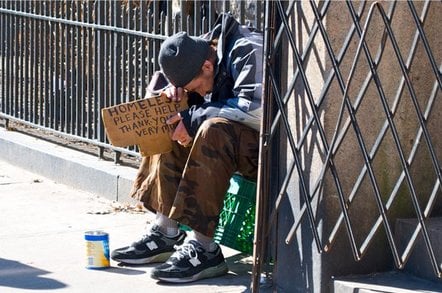 PGP is aiming to exploit concern about the security implications of lost laptops with the launch via its resellers of a managed service for the administration of whole disk encryption.
Partners ANI Direct, Aurora Enterprises in the US and Gradian Systems in the UK will be the first to offer a pay-as-you-go laptop security service. PGP Managed Service Provider Network is aimed at smaller firms in sectors such as legal services and accountancy that need to secure their laptops, but would rather assign the task to a third party than handle the job in-house, PGP marketing manager Jamie Cowper said.
The program is also targeted at branch offices and lines of business at larger firms looking for a service that can be up and running quickly. PGP Whole Disk Encryption provides full disk encryption to protect data on PCs, laptops, or removable media. Enterprise versions of the technology include password recovery and administrative functions and its this element that is been taken into the cloud.
Managed security firms such as MessageLabs provide spam filtering, anti-malware, backup and email encryption functions as a managed service. PGP is launching whole-disk encryption as a standalone managed service but is looking to add additional services, such as email encryption, within three to six months, according to Cowper. He added that PGP's strategy for bringing additional security technologies will probably revolve around partnerships with anti-spam firms and the like, rather than developing its technology in-house.
The whole disk encryption service is immediately available in the US and the UK and will be rolled out to central Europe over the turn of the year and South America by Q1 2009. PGP is looking to drum up interest in the scheme among its other channel partners.
Although touted as a pay-as-you-go service PGP wasn't able to supply pricing details on the scheme, despite been pressed on the point by The Register. It said charges, paid monthly in arrears, were up to its channel partners.
In related news, Alcatel-Lucent launched an upgraded version of a product also targeting the problem of lost laptops on Monday. Alcatel-Lucent's OmniAccess 3500 NLG has been upgraded to work with 3G mobile networks and offers the ability to remotely disable lost or stolen laptops. The product, which bundles McAfee's Endpoint Encryption technology, is described as remotely controlled 'ignition key' for laptops.
Sysadmins can use the technology to remotely remove critical user keys thus forcing the laptop to a pre-boot logon screen. The technology includes tracking capability, another feature likely to hand BOFHs even more power over their bosses. ®