Navman S30
3D satnav, anyone?
Navman has stuck with the popular SiRFstar III GPS receiver, but the S30 3D also benefits from SiRF's InstantFixII technology, which promises to determine where you are more quickly than ever before.
Sure enough, we found that although cold starts suffer from the usual 30 second or more delay, our location was pinpointed almost instantaneously after subsequent power-ons, which will come in very handy when emerging from tunnels or taking breaks on long journeys.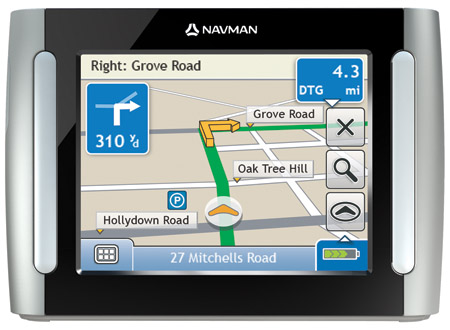 During navigation, the 3.5in screen feels a little claustrophobic
When on the road, the already cramped map is left jostling for space with no less than nine other buttons and indicators, not to mention the various road names and points of interest (POIs). A button at the bottom left of the screen provides access to volume, battery and satellite information, while tapping an area on the map brings up by a pop-up menu that, among other things, allows you to navigate to that particular location.
With this updated version of the S30, you also get 3D landmarks which, according to Navman, make it easier to 'read your journey'. However, unless you're driving around the centre of London or other major European cities, you're unlikely to see many of these on-screen graphics. Even when you do come across one, they feel more like a gimmick than an actual navigation aide, and some look nothing like their real-life counterparts.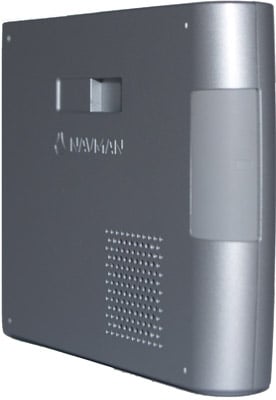 The S30 3D can just about be heard over the roar of motorway driving
The S30 3D is also not particularly smooth at updating your position, making it particularly hard to work out the correct exit at roundabouts, for example. The display is reasonably bright, but should the sun catch it straight-on you'll be left squinting to see what's going on. Day and Night modes are available - you can either let the S30 3D decide when to alternate between the two, or adjust it manually - along with a variety of colour schemes.
Sponsored: Minds Mastering Machines - Call for papers now open