Sony unwraps dual-dock iPod hi-fi
And other Xmas goodies
Never one to let rivalry get in the way of a bob or two, Sony has rolled out its latest iPod-oriented speaker systems.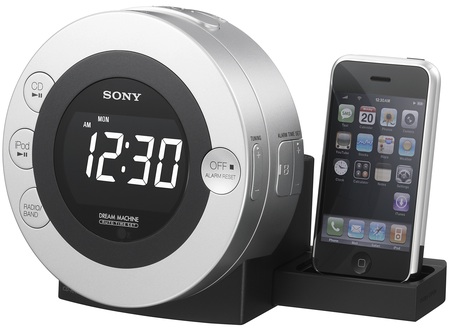 Sony's ICF-CD3iP: plays CDs too
Take the ICF-CD3iP - no, please - which is a moon-faced clock-radio with a handy iPod dock attached to the side. If you're an iPod user who hasn't ripped all your CDs, then you'll be pleased to know the device also plays discs. Not got an iPod? It'll play MP3 CDs too.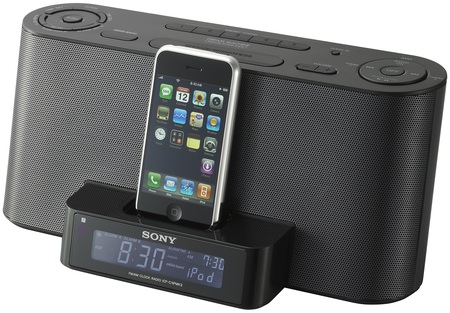 The ICF-C1iPMK2: more sober design
The ICF-C1iPMK2 is also a clock-radio, this time without the CD player and with a more sober design.
These two are joined by a pair of speaker systems: the SRS-GU10iP, which is your classic big-speaker-with-attached-dock affair, and the LBT-DJ2i, a full 2.1 hi-fi system that's iPod compatible.

The LBY-DJ2i: double decker
Sony's pitching the LBT-DJ2i at budding mixers: it has two iPod docks, a CD player and various auxilliary inputs along with a cross-fader to keep the music flowing as you hop from source to source. The whole lot pumps out 450W of music power, Sony said.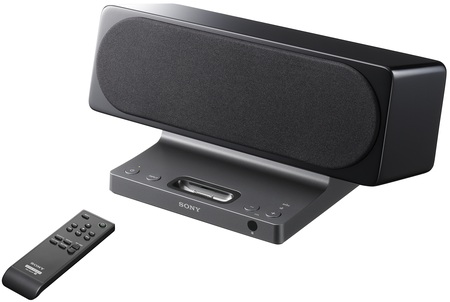 The SRS-GU10iP: boosted bass
And Sony's Beat Blend feature "adds a layer of pre-programmed percussion, drum sounds and drum loops over the mix".
The SRS-GU10iP has a more modest output: 20W through its built-in stereo speaker system, with a bass boost for a richer sound.
Alas Sony didn't say when any of these items will appear on shop shelves, but we suspect it'll be well in time for Christmas. Santa has yet to come through with the prices, however.
Apple's Latest iPods
iPod Nano
iPod Touch
iPod Shuffle

Sponsored: Minds Mastering Machines - Call for papers now open