Nokia beats rivals to steamy Britney video hotspot
Fight to the Finnish
What can we say? Money talks and bullsh|t walks, to quote Spinal Tap. Nokia's capacious pockets... er... compelling technology has beaten out the likes of Samsung and Apple to get its newest touchscreen phone a prime appearance in Britney Spears' latest raunchy pop promo.
Can't see the video? Download Flash Player from Adobe.com
Product placement is a well-established part of the commerce of video-making, so there's no shame in coughing up the cash to have the young starlet's hunky beau consult his calendar on an 5800 XpressMusic handset early on in the video for Britney's new single, Womanizer.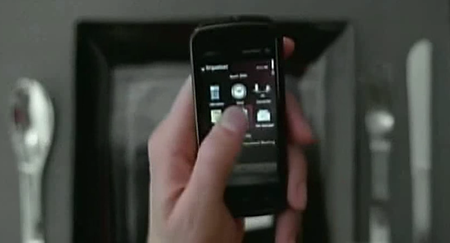 Did having the Nokia logo sparkle with a little animated shine cost extra, we wonder?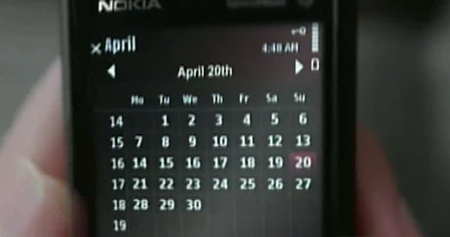 But it's one in the eye for Apple, perhaps, which has grown accustomed to seeing its fruity logo shine off the back of iPhones and laptops in countless movies, TV shows and music videos, right back to 1986's Star Trek IV: The Voyage to the Old People's Home.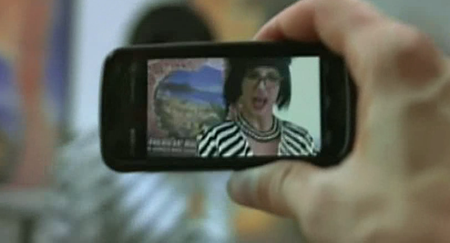 It's a blow too to Samsung, which has sponsored Ms Spears in the past, most notably her Dream Within a Dream tour of 2002.
"We believe that connecting Samsung's brand and products with Britney will resonate strongly with consumers," said Pete Skarzynski, head of Samsung's US phone business at the time.
Back then, Britney was showing off the Samsung's R225M, A500 and N400 handsets. What the company would have given to have her touch-up a Tocco or caress an Omnia, we wonder?
Sponsored: Minds Mastering Machines - Call for papers now open