Revo Pico RadioStation DAB+ radio
Ready for the revamped-DAB revolution
Review Revo has managed to squeeze many of the current must-have features of a portable radio into an updated version of its Pico RadioStation DAB offering.
Revo has been ruffling feathers in the radio world for a few years now. It first came to prominence when the company released its in-Car DAB Digital Radio Adaptor, way back in 2005. Since then, it has successfully released versions of the Pico in DAB and Wi-Fi models, and in 2007 the company released the BLIK RadioStation, at the time described as the world's first combined DAB and Wi-Fi radio.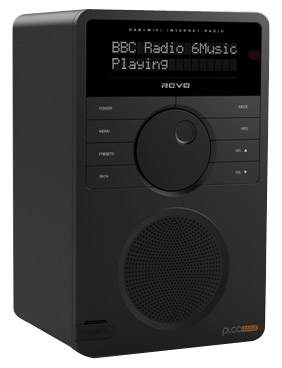 Revo's Pico RadioStation: now all we need is DAB+ content
The Pico RadioStation is again claimed to be a world-first: the only truly portable hybrid radio to unite DAB and DAB+, RDS FM, internet radio, and content streaming abilities. The DAB+ capabilities are ready to go straight out of the box, so no download or software update is necessary. That said, at the moment you'll have to travel to Australia, Italy, Switzerland, the Czech Republic, Israel, Malta, Hungary, Kuwait, Malaysia or New Zealand to have the chance of picking up some DAB+ content.
Kudos must go to Revo for getting out in the market with a DAB+ product, but it's facing an uphill struggled here in the UK. There are currently 7m DAB devices in British homes, but Ofcom won't grant DAB+ licences until a solid percentage of the support the new version.
Manufacturers are a little reluctant to spend on a format that currently has no content, and broadcasters are unwilling to broadcast on a platform with few products. DAB+ will come, but it needs to build momentum and is someway off as yet. No matter, while DAB+ waits in the wings, this is still a cracking product.
Sponsored: Minds Mastering Machines - Call for papers now open