Plasmon Inc preps for rebirthing
But little return expected on Plasmon Ltd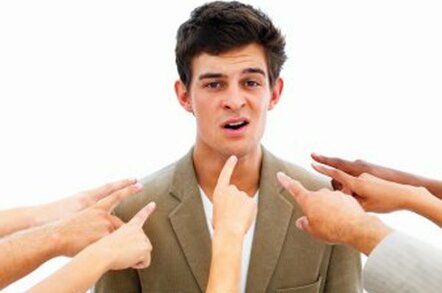 Plasmon's US operation is preparing for lift-off as an independent company whilst Plasmon Ltd's shareholders, creditors and staff try to see if any crumbs will fall their way from the administrators' table.
Just a few days after the UK firm went into administration, Plasmon CEO and president Steve Murphy wrote an open letter on the firm's website expressing confidence in the future and saying a new offer has been received from an unnamed US private investor.
The company has just announced an extension of its relationship with IBM. The two will jointly develop an optical library for IBM's i systems. Big Blue clearly has no doubts about the survival of Plasmon at all.
If the equity firm buy-in succeeds then Plasmon Inc, of Broomfield, Colorado, will emerge from the ashes with the current senior management team there likely intact. It will also get a $20m to $25m infusion of capital to fund the firm and its product development for the near-termfuture.
But the future is bleak for the UK arm, the administrators thinking that it's unlikely any value will be realised for Plasmon shareholders. A European sales, marketing and support outpost is all that's likely to be left. In August Plasmon recruited Colin Horn as its VP EMEA sales and customer support, and he seems set to be de facto boss of the rump UK and European operation, based in Melbourn, Hertfordshire.
The Plasmon Ltd. board, chaired by Jeffery Hewitt, is effectively disbanded. There have already been 63 redundancies of UK-based staff with, more possibly to follow among the remaining 46.
In its March 2007 report Plasmon identified net debt of £11.034m, including a £6.1m bank overdraft and £4.4m of debt repayments due. The company has been trading at a loss since then, so the position has probably not improved. The administrators don't yet know what will be recoverable.
According to its most recent documents, there are 80.354m shares and the largest investor is long-term holder Invesco Perpetual with 23.6m shares, followed by Hanover Investors with 20.7m shares. Hanover bought into Plasmon in 2006, detecting a distressed company it could help recover - the Hanover investment business model. It's unclear what price the company paid. Although the shares were then trading at around 87p, Hanover converted contracts for difference derivatives into shares, which could mean it obtained the shares at a discount.
In a May 2007 new share placing which realised £7.3m, Hanover bought 26.8m new shares for a calculated £2.68m with Invesco subscribing for 29.42m shares for a calculated £2.94m. A March 2006 placing raised £5.96m. With the first US private equity offer being at 0.25p per share that implies shareholders will lose this and virtually all their other invested money.
The British Telecom and Royal Mail pension trustees each have a 4-5 per cent holding. What pensions funds were doing with Plasmon investments in 2007 is hard to fathom.
Neither Hanover Investors, Invesco Perpetual or the administrators were prepared to say anything about the recoverable value of the shares.
As the wreckage of Plasmon Ltd. smokes on the ground there is no certainty that Plasmon Inc. will be successful when - or if - it lifts off. Economic storm clouds are gathering and drinks in the Last Chance Saloon are generally on a one round per customer only basis. ®
Sponsored: Minds Mastering Machines - Call for papers now open