Imation backpedals in Q3
Blames The Meltdown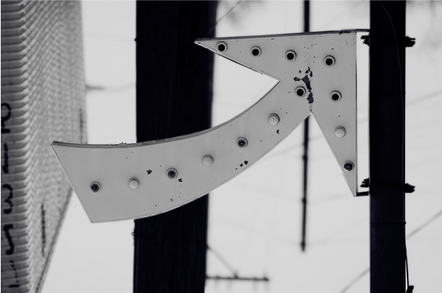 Imation has issued preliminary third quarter figures badly affected by the financial market turmoil in September.
For its third quarter ending September 30th (Q3 08), Imation expects to report revenues of $525m, the same as the year-ago quarter and $22m down from Q2 08. Excluding restructuring charges, it expects an operating profit of $6m - $8m whereas $18m had been expected. In Q3 07, operating profit was $15.6m before restructuring charges. Factoring in Q3 08 restructuring charges, Imation expects an operating loss of $8m - $10m compared to Q3 07's $12.5m profit.
That means unchanged revenues year-on-year, but a $20.5m to $22.5m turn for the worse in operating income, as a business operation bulked up to handle higher sales didn't meet them.
The outlook for the rest of the year is bleak. Imation said that forecast 2008 revenues of $2.4b and an operating profit of $100 to $110m are unlikely to be realised.
Imation's president and CEO, Frank Russomanno, gave out the bad news: "Challenging economic and industry conditions around the world have clearly hurt our Q3 results. Specifically, the continued financial market turmoil has disrupted IT spending for our tape products in this important customer sector. Slowed consumer spending and reduced projections by many of our retail channel partners for the upcoming fourth quarter have also dampened demand in Q3. We see impacts in our largest markets of the U.S. and Europe as well as some recent softness in Japan."
If Imation tape product sales have slowed, that implies IBM and Sun/StorageTek mainframe tape-related sales will also be affected. Ditto LTO tape products, meaning IBM, HP and Quantum specifically. However, IBM has just announced good preliminary Q3 08 results, so perhaps the tape slowdown pain is not evenly spread.
Imation has been doing well with recent quarterly revenue rises. Q2 08 revenue was 32.5 per cent up year-on-year. This downturn is screwing up Russomanno's recovery plan, and he said his management team will "act aggressively to improve results." That sounds like code for cost reductions if sales keep under-shooting, and we all have a fair idea of what that means.
Since October economic events are so far indicating that the financial market disasters are poised to trigger a full recession, Russomanno won't be looking forward to a happy Christmas.
Formal audited third quarter results are scheduled to be released on October 21, 2008, at which time the Company will also discuss its outlook for the rest of the year. ®
Sponsored: Minds Mastering Machines - Call for papers now open