HP jilts Intel SSDs
Smooches with Samsung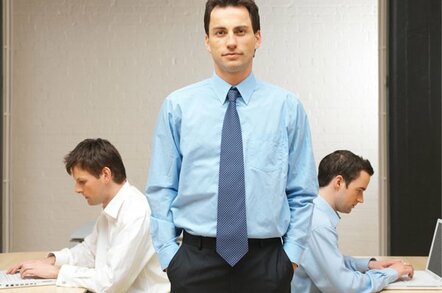 After enthusiastically supporting Intel's solid state drive (SSD) launch in August, HP has gone and selected Samsung SSDs for its virtualisation blade server system.
The HP ProLiant BL495c is a blade server designed to run virtual machines, and wanting it to be a performance screamer, HP has given it two quad core Opteron processors and up to two 32GB or 64GB single level cell (SLC) Samsung SSDs.
The SSD dimensions are 7mm high by 100mm long by 70mm wide, and the maximum transfer rate is 1.5Gb/sec. HP stresses that these drives have no spin-up time and effectively zero latency compared to hard drives because there is no seek time involved in data access.
Samsung says that by using these instead of two 2.5-inch hard drives, HP has not only gained speed but also freed up space on the blade for more DRAM. The blade has 16 memory sockets for a total of 128GB of ECC 667MHz DDR2 memory.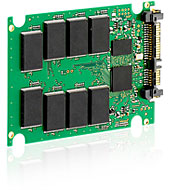 HP's non-Intel SSD
Samsung says its SSDs read data at 100MB/sec and write it at 80MB/sec although HP specs mention 100MB/sec sequential reads and 50MB/sec sequential writes.
They use 0.5 watts when active, Samsung says, in comparison to a 15K rpm hard drive's 10 watts and 0.1 watt when in sleep mode.
The SSDs are used for local booting devices and for what is termed "general configuration storage."
The server has an integrated dual-channel 10 GbE server adapter with I/O expansion via a pair of mezzanine slots for optional Fibre Channel, Ethernet, and InfiniBand cards.
It is a terrific win for Samsung and a blow for Intel. It will be hoping that other server OEMs don't follow in HP's footsteps.
Update
The HP BL685c G5 Server Blade also has 128GB of memory while using two 2.5-inch hard drives. But this is because it is a double-height blade. ®
Sponsored: Minds Mastering Machines - Call for papers now open