LG HFB-500 solar-powered Bluetooth car kit
Here comes the sun... at last
LG claims two hours of sunlight will get you an hour's talk time, which doesn't seem great, until you remember that it remains pretty much fully charged in direct sunlight, and the charge appears to remain even in cloudy conditions. During a fortnight's regular use in autumnal London Town, we had no problems, and when we shut it away in a cupboard for a weekend, it started up on Monday morning without a hitch.
If you plan to keep your car a garage all day and drive all night, there's a charging cable, offering up to 16 hours at full charge. If you've got an LG handset, you can also use the HFB-500 as an emergency battery charger thanks to the supplied power cable.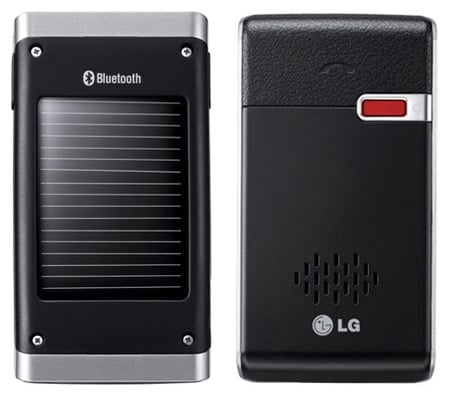 The speaker produces a decent volume
Parking in a garage without the cable during the day will of course limit the battery life since the solar panel won't be getting enough juice. But if you get into the habit of taking it out and leaving it by a window, we wouldn't anticipate any problems.
When it worked, the HFB-500 was absolutely fine, and the fact that we didn't have to worry about plugging it in or charging was a real bonus. Using sunlight instead of the mains to charge the device is an environmentally friendly option, though of course you'd reduce your carbon footprint a lot more by not driving, but every little helps, right?
Verdict
A nice, neat, cheapish hands-free option if you're averse to wires or headsets. The solar panel means it's pretty much always ready to go and it's only let down by it's slightly temperamental approach to automatic Bluetooth pairing.
Sponsored: Minds Mastering Machines - Call for papers now open

LG HFB-500 solar-powered Bluetooth car kit
Compact, affordable wireless hands-free device let down only by temperamental Bluetooth pairing.