BlackBerry Storm revealed in slides
RIM still keeping mum
Lots of rumours have already surfaced about RIM's first touchscreen BlackBerry, the Storm. But now the most solid evidence has come to light suggesting arrival soon, thanks to a leaked presentation.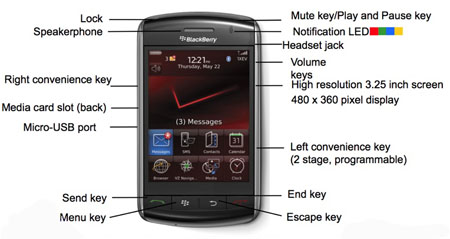 RIM's BlackBerry Storm. Coming soon, we hope
A set of 17 very official looking slides appeared in a report by Boy Genius Report, and they take you through pretty much everything you need to know about the much hyped phone.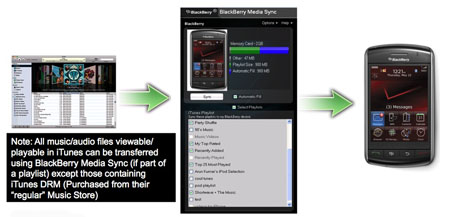 Storm's iTunes friendly
For example, it confirms that the phone's called the Storm 9530 and that it features a 3.25in, 480 x 360 touchscreen screen able to display itself in both portrait and landscape views. The phone also features built-in "light-sensing technology" that adjusts the display and keyboard brightness for indoor and outdoor use.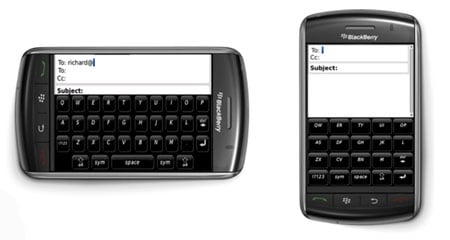 Vertical or horizontal use
Storm's 3.2-megapixel camera will come with a digital zoom and built-in flash, in addition to image stabilisation and video recording. Some form of memory card can be slotted into the phone, but it also has 1GB of internal storage as standard. The phone features a micro USB port for short-range data transfers too.
One slide explains how music stored in iTunes can be transferred on to the Storm using BlackBerry Media Sync, although this excludes tracks with DRM protection. The talker's also set-up for use with Facebook – a possible sign that RIM's trying to reach younger users with Storm?
RIM still hasn't confirmed Storm's existence, despite numerous picture leaks, a "Win a Storm" competition by Vodafone and these latest presentations slides.
Sponsored: Minds Mastering Machines - Call for papers now open