Nexsan breaks up archive for faster search
Waves AaaS, but will customers bite?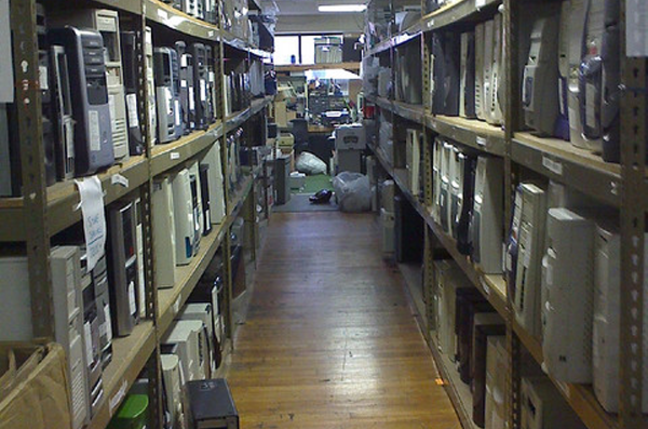 Nexsan is splitting its content archive into pieces for faster search and archive service delivery to individual users.
A content-addressable store (CAS) is a disk-based storage array with software that stores files as objects with addresses based on their content. This storage product category was established by EMC's Centera product.
Nexsan's Assureon CAS product was introduced in 2005 and used serial ATA (SATA) drives. Its content can be encrypted and is single-instanced at the object level, but not within objects. Nexsan positions it partly as a greener and much less expensive alternative to EMC's Centera. In March last year Nexsan added a search capability and RAID 6 protection against double drive failures plus write-once-read-many (WORM) object storage to guarantee object storage integrity for compliance purposes.
The Assureon product uses Nexsan drive arrays with graduated spin-down to reduce the overall power consumption - Nexsan's AutoMAID technology. The main idea is to move fixed or reference, even persistent (competitor Copan's term) data off the fast arrays used to hold transactional data and put it on cheaper arrays. It can be stored more efficiently there, albeit with slower access, and safeguarded for future use.
The new Assureon 6.0 product splits the archive up into separate pieces that can be provided as individual archives for users, departments or other organisational units. Nexsan calls this archiving as a service (AaaS). The sub-archives are stored on separate drives or groups of drives so that each user or customer's data is physically removed from others'. The whole archive, a federation of the individual parts, can store 32 billion objects and scale to 5PB, Nexsan says. Search at the individual component level is much faster than searching the entire archive.
Nexsan, with a history of losses, filed for an $80.5m IPO in April this year, several months before the credit crunch-driven financial institution implosions led by Fannie Mae and Freddie Mac. It is hoping that its green appeal, feature set and product pricing below the tier one storage vendors - EMC, HP, IBM, NetApp, etc - will assure its success. ®
Sponsored: RAID: End of an era?