Amazon's 'Kindle 2' spotted in the wild
Rounder, thinner, flatter
Amazon clearly isn't about to sit back and let Sony's latest Reader hog all the limelight. It's no surprise, then, that pictures of the online retailer's updated Kindle have appeared online.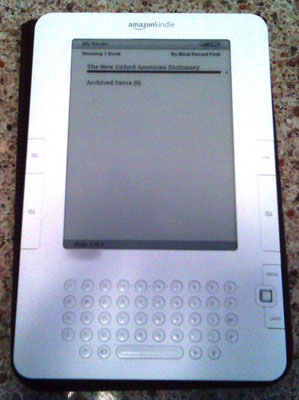 Hitch-hiker's Guide: Amazon's second go at the Kindle
Images courtesy of BGR
According to a report by BGR, the new model sports rounder, smoother edges, and it's been made slightly flatter. However, it's slightly longer and wider as a result.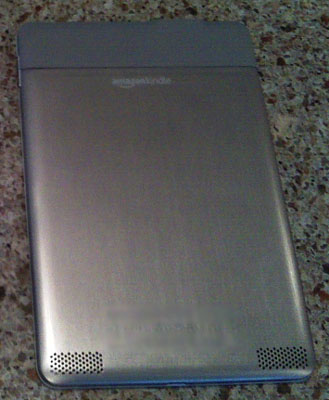 Will Apple fans flock to the chrome-look backing?
Amazon has chosen to move away from the split button layout found on the original Kindle and grouped the keys together on its latest model. A joystick has replaced the scroll wheel used on first model. The retailer's also decked Kindle 2's rear out in with an iPod Touch-style chrome backing.
It's claimed that Kindle 2 can be charged through a mini USB connection. Sadly, the SD memory card slot has been removed in favour of on-board storage, with the pictured machine showing 1403MB remaining.
Amazon's yet to speak up over the existence and full technical specifications of the so-called 'Kindle 2'.
Sponsored: Minds Mastering Machines - Call for papers now open