Crypto attack unveils hidden backups
Hide and seek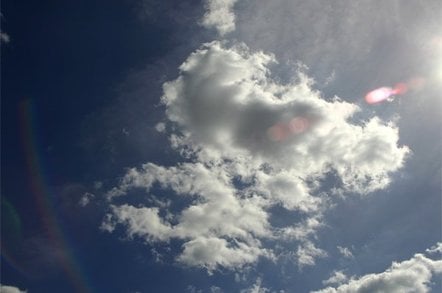 A German cryptographer has discovered a technique that discloses the presence of a hidden encrypted volume in a disc backup.
The sophisticated comparison-based technique doesn't allow the encrypted backup volumes to be read, but it does allow police or other interested parties to determine that it is there.
The approach, developed by Bernd Roellgen of PMC Ciphers, works with encryption packages that use symmetric encryption. This includes most on-the-fly encryption packages.
By comparing an encrypted backup image file with an older image, made using the same key, Roellgen discovered it was possible to unpick nuggets of information without breaking the encryption protocol itself or knowing the key.
The attack potentially reveals the presence of a second (hidden) encrypted volume in an encrypted backup. The safe-within-a-safe approach is used by people who want to bury sensitive information, so that it remains a secret even if they are obliged to hand over the keys of the first volume.
PMC Ciphers makes a disc encryption product, called TurboCrypt, which has been enhanced to withstand the attack by making sure each encrypted backup uses a different key - described as polymorphic encryption.
A demonstration of the attack from PMC Ciphers, puffing the benefits of its products, can be found here. ®
Sponsored: Minds Mastering Machines - Call for papers now open