Nokia's Communicator to make a comeback?
Business talker updated with touchscreen and swivel
Nokia may be preparing the successor to its E90 Communicator, if a pair of images that the phone giant used in a recent presentation about its S60 user interface are taken at face value.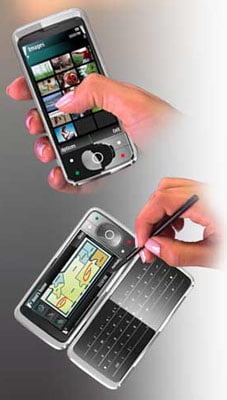 Nokia's updated Communicator
Images of the unnamed handset show a device that borrows much of its styling from the currently available E90 Communicator, which was launched way back in early 2007. The new device likewise opens up to reveal a Qwerty keyboard.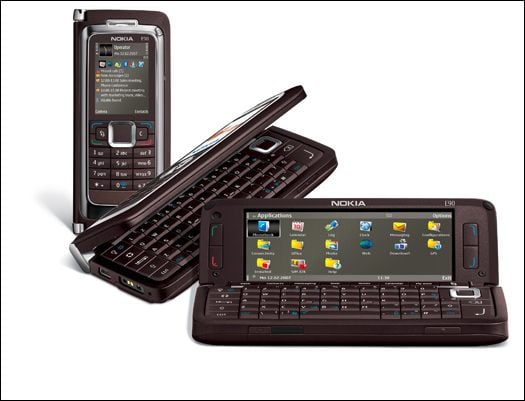 Nokia original E90 Communicator
However, the keyboard appears to have been replaced with a flat, touch-sensitive unit. Continuing the theme of touch-sensitivity, the main display must be a touchscreen, given the lack of a numberpad.
It's also worth noting that the Qwerty keyboard appears to swivel around for use alongside the main display, rather than open up, clamshell fashion, as the E90 does.
Very little else is known about the updated Communicator, aside from that fact that the screen can also be used with a stylus. It's reasonable to assume that the talker's set-up for HSDPA 3G connections.
Nokia smartphone reviews
Nokia E66
Nokia E71
Nokia N78
Nokia N82
Nokia E51
Nokia N95 8GB

Sponsored: Minds Mastering Machines - Call for papers now open