Sony Ericsson zooms in on cameraphone tech
Move in to zoom in, move out to zoom out
A Sony Ericsson patent application has been unearthed that describes the firm's idea for making camera-phones much easier to use.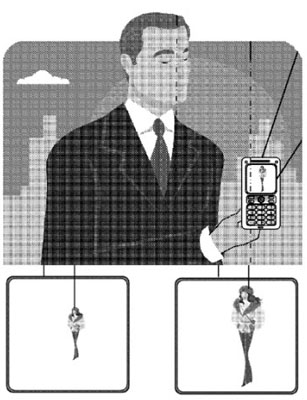 SE's camera tech could revolutionise zooming
The application describes how, instead of manually pressing zoom buttons, the user would simply extend their arm or step towards their photographic subject in order to zoom in. Conversely, if they wanted to zoom out then they only need bring the phone closer to them or step away from the subject.
According to the application, the user will be able to specify to what extent the camera should zoom on the subject based on how close they get to it. For example, you could tell it to zoom in 100 per cent every time you step three feet closer.
Although the technology behind SE's camera zoom patent hasn't been revealed, the application does make reference to infrared sensors, accelerometers and proximity sensors.
Accelerometers are already widely used in phones, such as the iPhone 3G, to work out in which orientation the screen should display itself. LG's upcoming Xenon handset is also said to feature a proximity sensor, as does the iPhone.
Sponsored: Minds Mastering Machines - Call for papers now open