It's Time that Google forgot
Time's up for timeless UI design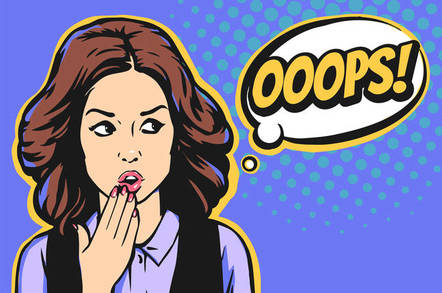 Comment Shares in United Airlines crashed last month, and trading in the stock was suspended, after a glitch in the Google Matrix.
The FT noted that "a false report that the carrier had returned to bankruptcy court surfaced on the internet. A six-year-old Chicago Tribune story on United's 2002 bankruptcy filing, spotted on a Google search yesterday morning by an investment newsletter, triggered a massive sell-off of the carrier's shares until trading was halted. United had refuted a report by late morning in New York, but not before the stock lost more than 75 per cent of its value."
Google won't adopt the normal US solution to stupidity by stickering its front page with warnings that anticipate every possible basis for litigation; but, given the rate at which "information" is accumulating, this kind of snafu is likely to happen more and more often. So, if Google's mission is indeed "to organize the world's information and make it universally accessible and useful", then finding new ways to integrate time into search results will necessarily become an increasingly important aspect of fulfilling that mission.
Google now delegates timestamps for indexed pages to archive.org (through the "history" link in search results) and embedding them in the visible header of cached pages; but for a can-do company busy underwriting new spy satellites, laying submarine cables, providing satellite connectivity in equatorial regions, etc, etc, sidestepping the comparatively simple question of when a webpage was created smacks of avoidance.
In any event, Google knows very well how rarely people actually click on the cache and history links in ways that would suggest they're trying to establish the historical context of a page. So, while incredibly useful for a few, the presence of the cache and history links carries the familiar scent of a popular corporate risk-avoidance strategy: devolving risk to the consumer.
But, as United and its investors have seen, the problem comes when that consumer is in a position - for example, through network effects - to cause major, distributed trouble. This is a shared problem, and the tacit appeal to the lowest common denominator that pervades talk about UI design is no refuge from it, particularly for a firm whose reach cuts across myriad demographic lines.
Two things Google could do to address the problem of outdated "information". Firstly, it could include an explicit timestamp in the search results block. Secondly, Google could expand its advanced search criteria to include start and end time-delimiters, rather than just predefined options for how "recent" results are.
These two things could go a long way toward minimizing the kind of error that led to the UA fiasco - and, more positively, advancing Google's stated mission. ®
This article was originally published at the b1ff blog