Michael Dell says: If I could do it all again...
I'd go to China and start a storage business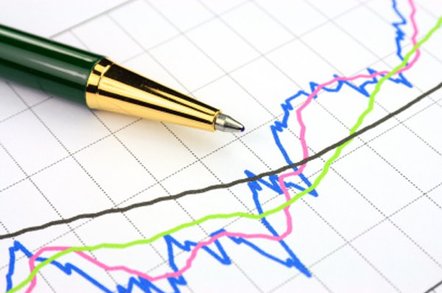 Interview If Michael Dell were starting up in business today, it would be in storage and operate in China.
At least that's what he he said in a briefing and interview session with journalists last week.
He and Dell's EMEA President David Marmonti gave their views on aspects of Dell's business. The company is not out of the woods yet, but it's not in any real serious entanglement either.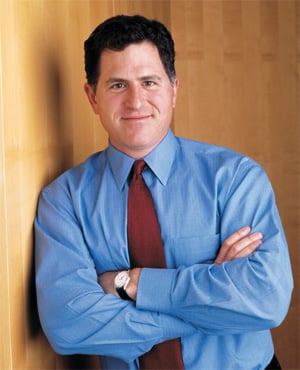 Dell and services
Michael Dell said that Dell's services business is worth around $7bn. For every dollar spent on hardware there are two or three dollars spent on infrastructure support. Is hardware a loss-leader to get the services business? "I wouldn't say a loss-leader, but the industry is shifting to a solutions business."
Dell has made many niche service acquisitions in the past couple of years but no major one - nothing like the HP EDS purchase, for example. Why not? It aims to offer an a la carte service suite and not drown customers in costly consultants running blue sky projects or outsourcing, which Marmonti dismissed as "running your mess for less".
Are customers though, addicted to traditional IT consultants? "We're saying we think there is a better way." Is there a conflict with the Ernst & Youngs of the world? "Look, there's a role for them. It's not going to go away overnight. We work with these people."
Michael Dell wouldn't rule out a large services acquisition, but he'd prefer not to make one.
Dell and storage
One of Dell's claimed overall goals is to simplify IT. According to Marmonti, "iSCSI promises to completely simplify how customers deploy SAN (Storage Area Network) technology". That's the Dell EqualLogic storage array area. He adds: "We think we have the broadest array of storage technology in the industry," something that HP and IBM and NetApp might well disagree with.
Dell also sells EMC Clariion AX and CX storage arrays, with Marmonti saying: "We still have a fantastic relationship with EMC," and: "Our EMC relationship is alive and well and we intend to keep it that way." Are the EqualLogic iSCSI products on a collision course with EMC? "At the end of the day customers vote with their wallets... Customers using Fibre Channel (FC) storage have made a lot of investment and won't go away. But storage is so dynamic and iSCSI-based storage is more efficient for virtualized data centres."
This leaves you thinking that if iSCSI storage capabilities expanded to match FC and EMC kit sales fell, then Dell would simply move on.
Dell and flash
Regarding solid state storage (SSD) Michael Dell said Dell is an investor in Fusion-io and is very aware of that company's 4TB of PCI-e connected SSD storage used in IBM's Project QuickSilver. He is also aware of HP's intention to use Fusion-io technology to accelerate its servers and said: "SSD will have a role in Dell high-end SANs."
EMC's CX4 already has its SSD capability announced. So EqualLogic SANs? "Stay tuned."
He didn't comment on the subject of Dell flash-accelerating its servers. He did say that if he was starting a business today it would be a storage business and he'd go to China.
Asked about deduplication and spindown storage technology, he said: "We are looking at incorporating deduplication technology and other processes into our storage products."
Dell, costs, and manufacturing
Dell has said it's going to take $3bn of costs out of the business, the entire business. This is underway but no details of any progress made were offered.
Sponsored: Minds Mastering Machines - Call for papers now open