Carphone Warehouse Webbook
The best value Small, Cheap Computer?
The widescreen 10.2in display is bright and sharp and with a 1024 x 600 resolution, it can display a decent Windows desktop, if a little vertically challenged. Two tiny, tinny speakers are set at the back of the main body of the machine, either side of the power, sleep and internet buttons. While no worse than those fitted to some full-size laptops, we'd still want earbuds to listen to music or movie soundtracks.
Although the keys are a little smaller than on a regular laptop keyboard, we managed to hit the ones we were going for most of the time. The space bar is sometimes a bit reluctant to register, though, so needs a positive touch. The touchpad is light to operate and responds well to a double-tap. The two touchpad buttons sit in front of it, where they should.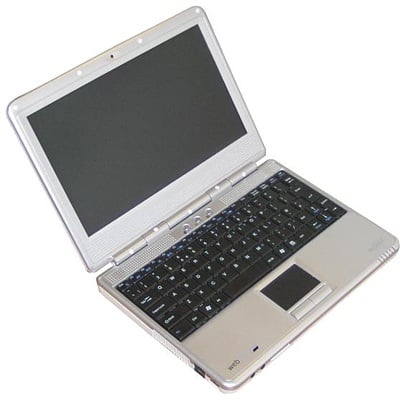 A decent keyboard
Around the edge are socketry for USB, VGA and network, plus jacks for mic and headphone. There's also a slot for SD, MMC and MemoryStick cards at the front. Underneath the laptop, there are covers providing easy access to memory, hard drive and battery, but there's nothing else customer-serviceable.
Unlike most of the other SCC contenders, which have gone for Intel's Atom processor, the Webbook is built around a 1.6GHz VIA C7-M chip. This is coupled to 512MB of main memory and an 80GB proper, spinning hard drive. This is a reasonable spec for a machine designed primarily to provide internet access when you're on the move.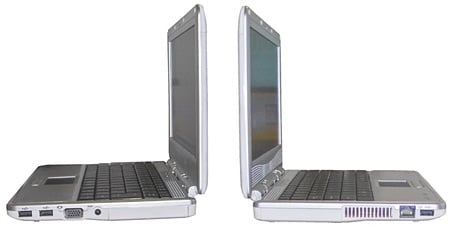 All the usual SCC portage
Built-in 802.11g Wi-Fi enables hotspot connections and, of course, if you take out a mobile broadband contract, you get that too. When are we going to see something neater than a 2in dongle sticking out of a USB port, ready to knacker the socket when it gets knocked?
Sponsored: Minds Mastering Machines - Call for papers now open