30
Cisco.com suffers lower case t breakdown
Consonantal drift?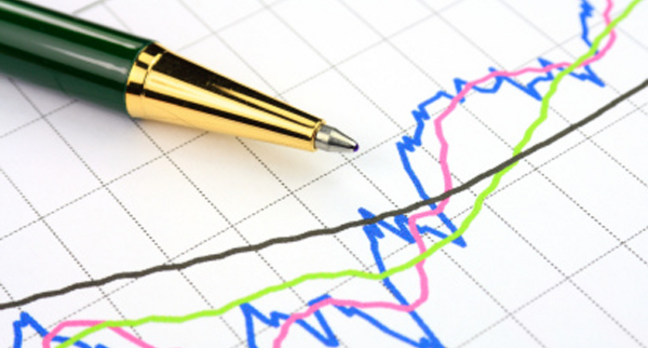 The lower case letter 't' was briefly removed from the home page of Cisco's website on Thursday morning.
The Sesame Street-style caper failed to affect capital letter Ts. Numerous Reg readers were quick to tell us of the curious case of the missing letter on Thursday morning.
Several theories emerged, including the possibility of a search-and-replace snafu by an under-caffeinated Cisco developer, coding problems or hostile actions, before Cisco fixed the problem less than an hour after it first appeared.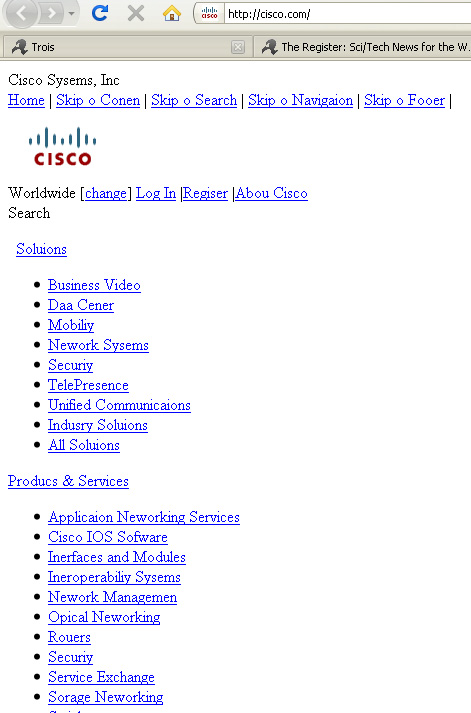 A spokesman for the UK arm of the rouer and swich firm wasn't immediately able to shed light on the curious snafu, but promised to look into the issue for us. ®
Sponsored: Application managers: What's keeping you up at night?