Official Tube shot leaked?
Polished Nokia talker shows up online
Nokia has teased consumers with a blurred picture of the Tube handset already. But what's believed to be the world's first official shot of the upcoming phone has been leaked online.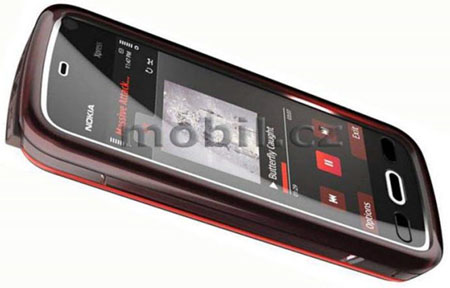 Is this Nokia's Tube handset? Image courtesy of Idnes.cz
The image, which comes from sources unknown, shows the talker in a very different light to how we've seen it previously. For example, until now the phone's only ever been seen in black, but in this latest image the talker has light red body and a brighter red underbelly.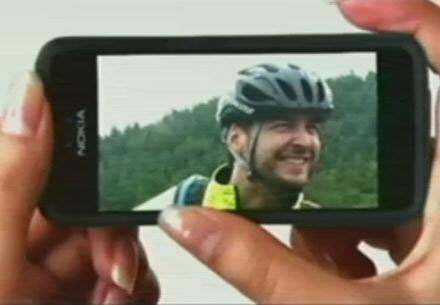 Nokia released this Tube picture some time ago
Across the top of the phone – which is also known as the Xpress 5800 – there appears to be several connectivity ports. In the image already released by Nokia (shown below) this part of the phone was covered up by a woman's thumb, but in this new image there appears to be a headphone jack and, possibly, a mini USB port or memory card slot too.
Three buttons have also been added just below the phone's screen, which is running a music application. It's playing a Massive Attack track tune, in case you're interested?
Little more can be deduced from the image. It's claimed the Nokia Xpress 5800 will launch in the UK on 2 October.
Sponsored: Minds Mastering Machines - Call for papers now open