Hands on with the T-Mobile G1
An in-depth and hands-on look at the phone everyone's talking about
Richard Warmsley, Head of Internet and Entertainment at T-Mobile UK, told Register Hardware that the G1 was designed primarily to appeal to anyone that either surfs on the move or who's a social networking addict.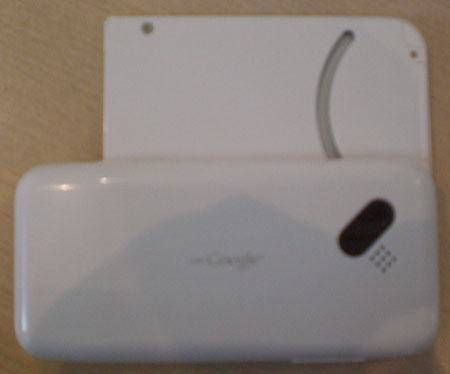 The phone's rear shows the severity of the screen's sliding motion
As such, the phone's been given a physical Qwerty keypad. Although it may look just like the keypad on Motorola's Sidekick handset range, the G1's manufacturer – HTC – has given the phone's keypad a unique twist, by making the screen slide across and over the keypad.
This feature's hardly ground breaking, but it's a new take on existing boring designs where the keypad simply pulls out from beneath the screen.
Once you discovered the keypad, you're ready to make use of the G1's 7.2Mb/s HSDPA 3G capability and surf the web through Android's dedicated browser. Although we thought Google had simply slipped Chrome into the platform, Warmsley assured us that the G1's browser isn't Chrome – it just looks like it!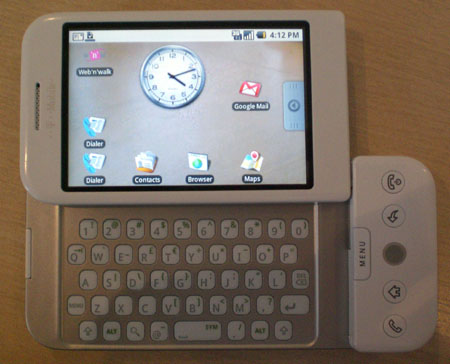 Haptic feedback on-screen and a Qwerty keyboard
The browser lets you open multiple pages in a thumbnail fashion, rather than tabbed browsing. This means you can have around six pages open within one window at any given time, a display style that takes a little getting used to.
Sponsored: Minds Mastering Machines - Call for papers now open