Fujitsu to take on FSC commercial biz?
German paper says Lenovo lined up for consumer unit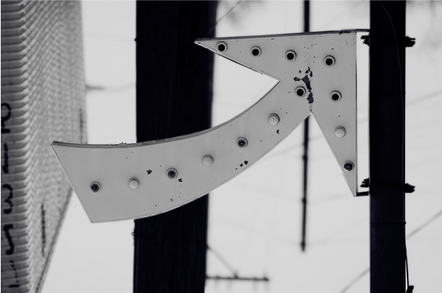 Siemens is expected to unload its stake in Fujitsu Siemens Computers to its Japanese partner, which will then slice and dice the business before flogging the consumer aspects.
Troubled engineering giant Siemens has been eyeball to eyeball with Fujitsu over the summer over the future of their PC joint venture. The JV that operates it is due for automatic renewal if one of the partners doesn't blink before the end of the year. Siemens is thought to want out as it tries to trim its payroll and focus on more profitable businesses.
Reuters quotes German paper Euro am Sonntag reporting that the two companies are working on a deal where Fujitsu takes on Siemens stake.
Fujitsu would then sell on the consumer chunk of the business while hanging onto the commercial business. FSC has a comparatively broad reach, from high-end servers and storage through to consumer laptops and desktops and home electronics devices.
Euro am Sonntag apparently puts Lenovo into the frame as a potential buyer for the consumer business. The Chinese company expanded its worldwide business by taking on IBM's PC operation. The FSC consumer operation would give it an entry into a wide consumer channel, particularly in the still rather large German market.
Amidst all the speculation about its future, FSC has continued to pump out products, with last week seeing it announce new server, desktop and laptop lines.
A spokesman for the firm said today, "Fujitsu Siemens Computers will not comment on speculations about the positions of its two shareholders... Decisions concerning these topics that may arise are decisions of the shareholders."
In the meantime, he said, "Fujitsu Siemens Computers will go forward with its business activities". ®
Sponsored: Minds Mastering Machines - Call for papers now open