Epilepsy tests delay PS3 videogame launch
Game fails routine photosensitive epilepsy screening
An executive behind the latest addition to the Wipeout videogame franchise has admitted that launch of the latest title has been delayed because it failed a routine epilepsy screening test.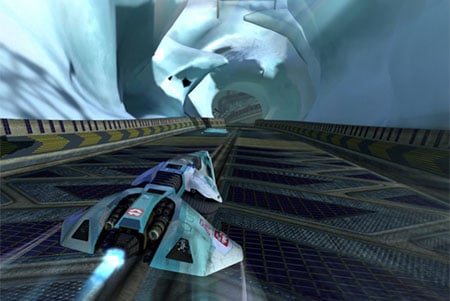 wipEout HD initially failed epilepsy safety screening
wipEout HD, a futuristic driving game for the PlayStation 3, was due for release in July. But Tony Buckley, game director at Sony Computer Entertainment Studio Liverpool, has told Eurogamer that the videogame failed a test designed to ensure it was safe for sufferers of photosensitive epilepsy.
Buckley said that "a lot of games" initially fail the same test, but added that wipEout HD has since been re-engineered to fix the problem. He claimed that the title's content and quality hasn't been affected.
It's worth noting that wipEout HD isn't the first title to be linked with epilepsy problems. Back in December, a British mother launched a campaign for a change in the law that would see videogame developers forced to cut scenes from their titles if tests revealed the game could cause epileptic seizures.
Sony's wipEout HD is expected to be released later this month.
Sponsored: Minds Mastering Machines - Call for papers now open