Tandberg's RDX blockbuster
Major success on its hands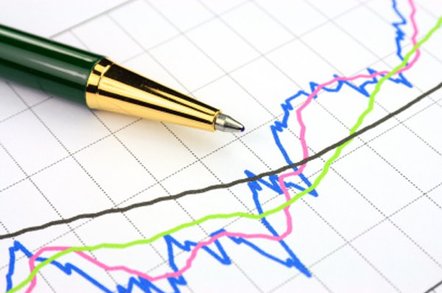 Tandberg Data looks to have a major success in waiting on its hands with the ProStor RDX QuikStor product - 90,000 drive docks have been sold in less than two years.
ProStor's RDX is a removable cartridge containing a 2.5-inch notebook hard drive, up to 500GB in capacity, in a ruggedised case. It is slotted into an internal or externally-attached dock and so provides a removable disk backup facility, meaning a combination of disk-to-disk backup speed and tape removability for off-site storage. It comes in single drive and multi-drive InfiniVault form.
Both Symantec Backup Exec and Yosemite FileKeeper are available for it. Typically, RDX customers do not run grandfather-father-son style backup schemes. They'll have one cartridge in the drive, one nearby and one offsite. That's why the simpler-to-use FileKeeper product has been made available.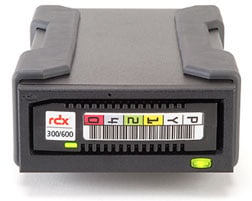 ProStor RDX product.
FileKeeper is a little like FalconStor's CDP product. But it is file and not block-based and only saves user data, not system files. It does have a bare metal recovery, DR-capability though, like FalconStor's product. The idea is that the RDX + FileKeeper combo offers complete practical protection for smaller businesses, such as hotels.
Files are saved to version levels and only byte-level differences are saved with each fresh version. In effect it's file-level deduplication. The number of saved versions is a user-specifiable parameter. The DR saving of an entire system is a different FileKeeper operation and recovery is done direct from the RDX drive with no need for a recovery CD.
RDX roadmap
Product manager McClain Buggle says RDX will grow to 750GB capacity in the first half of 2009 and a 1TB version is expected by the end of 2009 or in early 2010, still using 2.5-inch drives. Tandberg uses either Western Digital or Fujitsu drives. Samsung, Toshiba and Seagate have also been certified as hard drive suppliers.
The multi-cartridge product will get a SAS interface in 2009. Tandberg reckons that the RDX technology can go into the consumer market, duking it out with EMC Iomega's lower-capacity removable REV disks, and also into larger server environments as the higher capacity catridges become available. RDX may well have 1TB cartridges before LTO terabyte tape cartridges are available.
Sponsored: Minds Mastering Machines - Call for papers now open