Dell falls hard on 'soft' sales
That's gotta hurt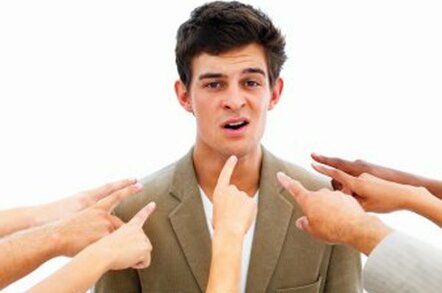 Dell shares fell 8.3 per cent in early Wall Street trading today after the firm warned investors that it would see a "further softening" in computer sales this quarter.
The vendor said in a short – though not sweet – statement that following on from its sobering Q2 fiscal results last month that Dell "is seeing further softening in global end-user demand in the current quarter."
Dell also admitted that it will be hit by costs associated with realigning its business that continues to operate in the shadow of Hewlett-Packard.
Indeed, the company has undergone a painful restructuring exercise in the past year or so in which it abandoned its direct only biz model in favour of (finally) climbing into bed with the channel. Dell has also liberally wielded the job axe with plans to lay-off nearly 9,000 employees worldwide.
The firm's boss Michael Dell recently sought to reassure investors by vowing to save $3bn in annual costs by cutting back on staff and shifting to lower cost producers.
In August Round Rock posted a surprise 17 per cent drop in profits for its second quarter. Dell said at the time that the earnings squeeze was a result of technology spending slowdowns and its expansion into Europe and Asia.
Despite admitting that customer demand for Dell gear would diminish this quarter, the company still expects growth to outshine the industry for the full year. Dell execs will feed the full strength version of its latest bitter pill to investors at the Bank of America 38th Annual Conference in San Francisco today.
Yesterday HP coughed up a massive furball. It told nearly 25,000 employees they would lose their jobs as part of Mark "the butcher" Hurd's "restructuring progam" following his company's takeover of services giant EDS last month. ®
Sponsored: Minds Mastering Machines - Call for papers now open