Vertu's back...
Credit cards at the ready
Sod growing fears of a global recession, because expensive handset manufacturer Vertu is back with its latest wallet-weakening talker.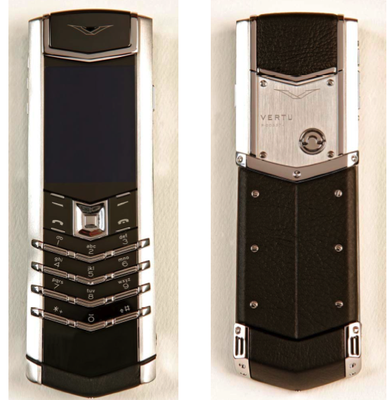 Vertu's S Design
Documents unearthed on the US Federal Communications Commission's (FCC) website have revealed Vertu is developing a handset that'll form part of its established Signature range.
On the face of it very little has been changed from previous Vertu models. The latest model, thought to been called S Design, still sports the same angular keys, slim profile and 'p**s off, I cost what you earn it a year' expression.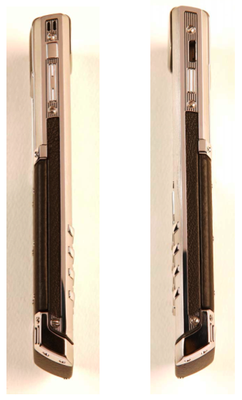 Jewels, leather and all things rare...
However, the manual states that the talker is "the most highly crafted phone ever made" and a "culmination of a decade of Vertu knowledge, passion and experience".
The phone's face is coated in several exclusive materials, including sapphire, and the rear's decked out in leather. The talker also has a "jewel top bumper" at the bottom, whatever that means?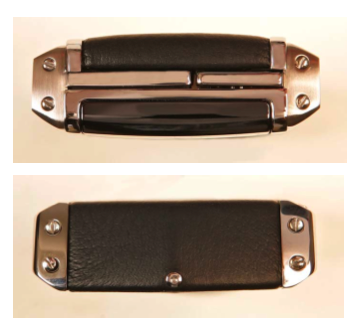 Passion and experience
A SIM card tray slots into the top of the phone, much like it does on the iPhone. But with one difference: the SIM drawer is made from solid gold. The keypad's covered in 4.75 carats of "solid ruby bearings" too.
The established concierge key also features on one side, so if owners want a glass of chilled Amazonian rainforest water at 3am, they know how to get one.
A release date or price for Vertu's latest talker hasn't been given yet. But a gold version of the phone has also appeared on the company's website, with a release date slated for next month.
It costs... nah, you can't afford it, can you?
Sponsored: Minds Mastering Machines - Call for papers now open