Isilon wakes up sleeping nodes with Princely upgrade
Doubles speed, increases capacity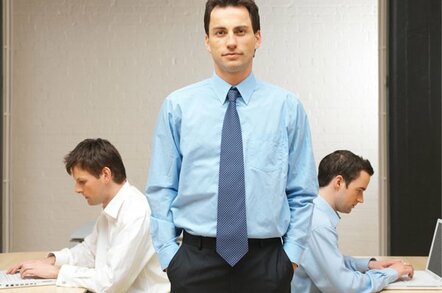 Isilon's IQ 12000 clustered files have doubled their speed and increased capacity through an operating system upgrade and quad-core processing nodes.
An Isilon file-storing cluster links storage and accelerator (I/O and processing) nodes across an InfiniBand fabric with application server access to the cluster over gigabit Ethernet. OneFS, Isilon's operating system, can allow a cluster to grow to 96 nodes, offering up to 1.6PB of capacity - theoretically 2.3PB with fully-configured expansion nodes, thin provisioning, load balancing, snapshot data protection and more.
Isilon has released OneFS v5.0. a major release, with added symmetric multi-processing (SMP) support. Many IQ12000 cluster nodes shipped recently have been dual and quad-core machines. The non-SMP OneFS could only effectively use one core so there are unused cores in installed Isilon clusters, sleeping beauties, which can now be roused into activity by a prince's kiss - the free upgrade to OneFS v5. This will provide an up to fourfold CPU speed increase compared to single core cluster nodes, with up to 210MB/sec throughput from a single storage node, and 20GB/sec total throughput from an entire cluster, twice the previous 10GB/sec max.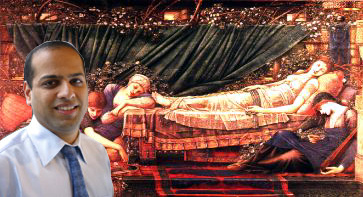 'Prince' Sujal Patel, Isilon's CEO, ready to awaken the Sleeping Beauty.
Overall cluster performance is helped by a new Accelerator-X node, one using two quad-core processors and 32GB of cache instead of the previous single quad core CPU and its 4GB cache. A node can deliver 400MB/sec of I/O in a single transfer request, and 700MB/sec of concurrent performance. This large increase in processing power enables Isilon to formally increase total cluster capacity to 2.3PB, the hardware and O/S now having the speed to effectively utilise it. The new node and O/S version can be added to existing Isilon clusters - leave the fork-lifts in the garage.
Jay Wampold, Isilon's senior director of marketing, says this is the year that file-based storage capacity overtakes SAN-based storage capacity in data centres according to an IDC 2007 analysis, and the file-based percentage will keep on growing with 75 per cent of all storage capacity file-based by 2011. His point is that a reshaped Isilon, one with new top management, proper financial reporting, reduced losses and, now, a boosted performance and capacity scale-out cluster product is well-positioned to take advantage of this file storage growth.
He reckons Isilon clusters can deliver storage performance to media customers, life sciences applications and high performance computing (HPC) applications that would have need lots of direct-attached server storage or Fibre Channel storage area nerworks (SAN) before. Isilon can do the same job, a better job even, for one third of the cost of a single high-end NAS filer or SAN system.
It has announced new customers: Adobe is using a 400TB cluster for its Scene7 software-as-a-service offering; France Telecom's Orange unit has a 70TB cluster for its video-on-demand (VOD) offering; and Turner Studios is using an Isilon set up for all the post-processing, using Apple's Final Cut product, for its NBA (National Basketball Association) content destined for Microsoft's Xbox, Apple's iTunes and DVD processing.
Isilon's message for all the new scale-out file-based storage providers, such as IBM with its Scale Out File Services product and HP with its ExDS9100, is that Isilon is back. It's iced its cluster cake and they will have a hard job catching up. ®
Sponsored: Minds Mastering Machines - Call for papers now open