Enterprises throw caution to the wind in 802.11n rush
Standards bodies far behind the WLAN adoption curve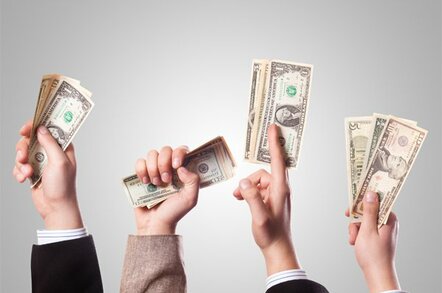 The wireless industry changes at the speed of light and so do the attitudes of its customers. Five years ago, amid the intense nervousness of enterprises about adopting pre-standard fast Wi-Fi standards or insecure - Wi-Fi at all - who would have predicted the carefree abandonment with which corporates are now embracing pre-standard 802.11n?
Yet survey after survey indicates that the corporate world is adopting the 100Mbps-plus wireless technology, once assumed to appeal mainly to consumers in the home media networks market, eagerly and casting aside the usual conservatism about systems that are not yet fully standardized.
This in turn indicates how irrelevant traditional standards making processes are becoming, in a world where the need to gain even a slight edge in price/performance, and therefore efficiency and competitive edge, trump the old worries about technology dead ends and long term investment risks. In the enterprise, as in the home, technology is becoming cheap, disposable and something that must be installed today, before the moment is lost.
Survey of 11n uptake in US
The most recent evidence comes from BT North America, which has found that about one-third of enterprises in the region are deploying 11n (and its data was focused on larger companies, once the most paranoid about the potential insecurities and unreliabilities of wireless, at least in the heart of the corporate network rather than remote offices.
The unprecedented level of early adoption of a corporate technology seems to indicate a genuine and urgent need for high speed communications, and the maturity of this sector, moving to mission-critical deployments and in some cases, seeing companies moving to wireless as their primary network rather than a back-up.
All this coincides with a mass shift towards voice/data convergence and integrated wireless communications within the campus and beyond.
However, there is still an element of caution and about half the respondents are prepared to wait for ratification of 802.11n and also, in some cases, for supplementary standards like 802.11r, which will help support enterprise class VoIP, also a key trend.
The main enterprise drivers for WLANs are making employees mobile, increasing collaboration and/or improving productivity, says Greg Taylor, practice lead for BT's WLAN consulting practice. That is often combined with the goal of deploying a secure wireless infrastructure to pre-empt unauthorized WLANs within the enterprise.
One of the reasons for the greater confidence this time around is the level of security that 11n brings from day one, and the move of corporate towards second or third generation WLAN designs, embracing features like secure, controlled guest access, or centralized management and intrusion prevention.
11r and 11k
Despite the high interest in wireless VoIP, there is still a high degree of caution, which is why 802.11r may prove important. BT consultants see many trials, with mobile VoIP phones, but relatively few of them are moving yet to full-scale deployments. 802.11r was finally ratified last month and allows for fast hand-off. Also known as Fast Basic Service Set Transition, it allows the network to establish a security and QoS state for the device at the new access point, before it roams between the two, so the transition can take place in less than 50ms - the standard required for voice roaming.
This means VoIP can now be implemented with full security - one way round the problem has been to run VoIP on a separate VLAN with lower encryption levels - though it may be bad news for companies that have sold proprietary extensions, at a high premium, to support VoIP class networking on 802.11a/b/g (such as Meru and Extricom).
IEEE 802.11r could open up a bottleneck in enterprise Wi-Fi VoIP installations, and should allow VoIP certification to move ahead. So far, the Wi-Fi Alliance's VoIP certification, launched in June, is limited to personal systems, and has not had much sign-up, but an enterprise version is expected with 11r support next year.
Another recently ratified Wi-Fi add-on standard is 802.11k for radio resource measurement/management although some analysts say the problem this addresses has already been solved in other ways - an increasingly common issue as the wireless standards processes fall further and further behind the speed needed for market change and adoption.
802.11k detects whether a given access point is loaded to its full capacity and redirects the client association to an AP with more capacity, making more efficient use of overall network resources. Products like Meru's already support this, although they do come at a premium price.
Copyright © 2008, Faultline
Faultline is published by Rethink Research, a London-based publishing and consulting firm. This weekly newsletter is an assessment of the impact of the week's events in the world of digital media. Faultline is where media meets technology. Subscription details here.
Sponsored: Minds Mastering Machines - Call for papers now open