Boffins uncork nose-perfect wine glass
Decant in minutes, not hours
If you often ask swanky restaurants to decant wine several hours before you arrive, then giving your plonk enough breathing time at home will be a real pain. But a 'smart' glass has been invented that does it for you.
Wine boffins from Germany's Eich have come up with a "top secret" glass technology that, it's claimed, not only greatly improves your wine's nose, but does so within minutes rather than hours. It's also said that the glass doesn't alter the wine's character or structure.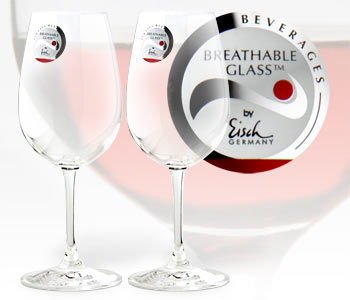 Breathable wine glasses, don'cha know?
So if you've got a vintage bottle of red stored away at home, you'll be able to neck it gently sip it within minutes of uncorking the bottle.
Each glass comes in a pack of two and is available from online retailer I Want One of Those for £25 ($45/€32).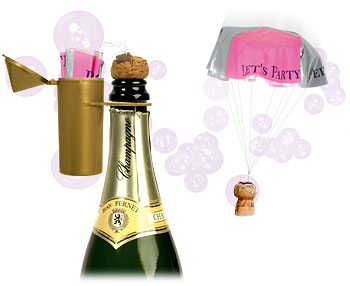 Corks away!
But if you'd rather highlight your social standing by littering your house with Veuve Clicquot bottles and paraphernalia, then the champagne cork parachute is probably the one thing you're missing.
The 'chute attaches to a Champagne bottle's cork and enables it to float gracefully to the ground, once you've popped the bottle.
The Champagne Parachute is also available online for £4 ($7/€6).
Sponsored: Minds Mastering Machines - Call for papers now open