Big three uberising content silos
One ring to bind them: unifying silos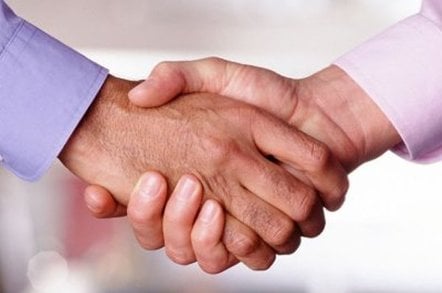 Content silo drawbridges will be lowered if EMC, IBM, and Microsoft have their way.
Vast piles of documents, project plans, spreadsheets, presentations, images, videos and much besides are set aside as enterprise content and stored in enterprise content management (ECM) repositories. There are Documentum repositories, SharePoint ones, Oracle and IBM ones and many others, all with different formats, access methods and structures.
Unlike the Internet with browser access to different websites there's no single access method for apps that want to access or manage such content silos. Uber silos (combined silos) are all the rage now and three ECM bigwigs - EMC, IBM and Microsoft - have got together to uberise their silos with a CMIS specification, a Content Management Interoperability Services description, that also gives a nod to cloud computing and web 2.0.
ECM applications generally combine access and management and repository functions in one big ticket software item. By separating access and management from repository functions and adding remote access they want to enable one vendor's access and management apps to have a look into other vendors' content stores.
The three have got together with Oracle and SAP, Alfresco and OpenText, created and tested an interoperability standard, and submitted it to OASIS, an information standards body.
In effect it's a remote access API which will hopefully let ECM access applications look into a single uber-ECM silo. There's much talk of 'putting customers first' and unlocking 'the full value of data', all true.
Let's hope that this becomes an open ECM silo access standard with other content management and archive suppliers, such as NearPoint, joining in. Having bought separate supplier's silos big businesses will be encouraging the ECM vendors to come up with this standard. Then they can cut out all the different ECM silo integration logic software they have to write and maintain - costly towers of code monuments to proprietary access. They want one CMIS ring to bind all these silos together and topple the towers. ®
Sponsored: Minds Mastering Machines - Call for papers now open