Those old timer sign results in full
And the winners are...
We come now to the runners-up in our exciting signage challenge, in no particular order. They win nothing more than eternal internet fame, but hey, it'll be something to tell their grandchildren while they're offering them a particularly tasty toffee...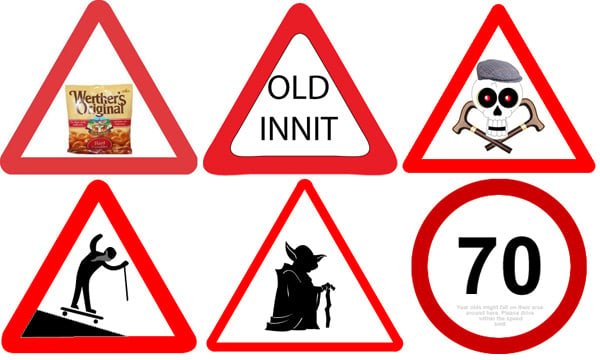 A round of applause please for (top row l-r) Joseph Kirk, Neil Corbett and Louis Cowan (bottom row, l-r) Anna Debenham, Nicolas Bégat and Chris Savage. In case you're wondering what the last one is all about, the text under the big "70" reads: "...year olds might fall on their arse around here. Please drive within the speed limit".
And the winners are...
...Dave Evans and Jose Luis Martin Mas, for these two cracking interpretations: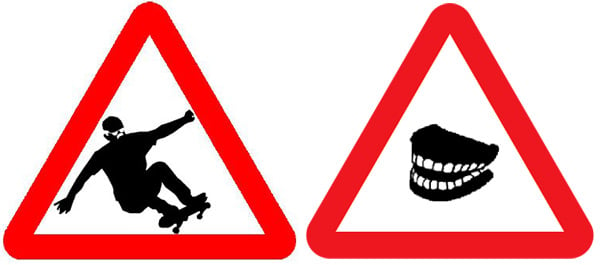 Terrific stuff. Our world-beating sign designers have secured for themselves a free example of their designs on a shirt down at our Cash'n'Carrion Signs o' the Times section, plus a selection of four further shirts of their choice from the Vulture Central merchandising tentacle. Here's how the signs look after a tweak by our art department: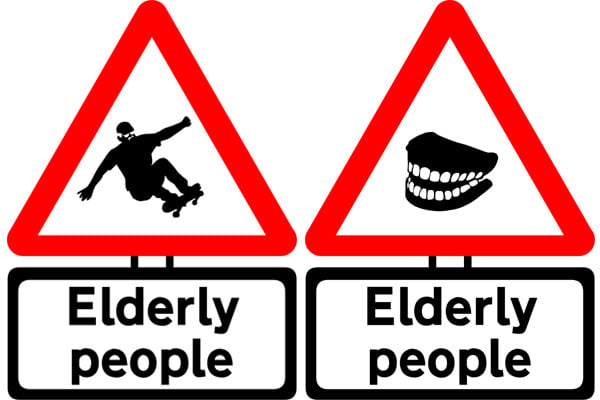 Lovely. We look foward to a zimmer-supported stampede as elderly people rush down to C'n'C to avail themselves of this must-have kit, which will be available shortly. In the meantime, thanks again to all of you who participated. ®
Sponsored: RAID: End of an era?