Group Test: Wireless music streamers
Sends songs to your hi-fi with these four systems
Looking at our test notes from a day spent swapping back and forth between an LG 5.1 home cinema system and Cambridge Audio amp with B&W speakers, all we really discovered is that the Roku is the loudest of the bunch, but not by much; that the Logitech produced a sound with a slightly greater sense of warmth - presumably down to its fancy 24-bit DAC; and the Sonos had a firmer bass when playing loud rock. But that is, frankly, splitting hairs - the bottom line is all four perform more than acceptably.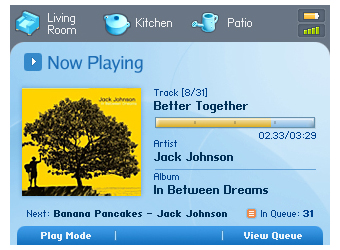 The Sonos screen: clear and intuitive to use
Radio and Other Services
For internet radio fans, the Roku is a joy to use. It quickly found 11,712 stations and lets you sort through them by first letter of station title before you have to scroll through the list to find what you're looking for. It's easy to add stations to a Favourites list too. The Streamium quickly found a host of BBC Real Audio "listen again" streams but alas couldn't play them, though hopefully this will be fixed by a firmware update down the line. It shouldn't count as a negative as the other three devices couldn't even see those BBC streams let alone play them.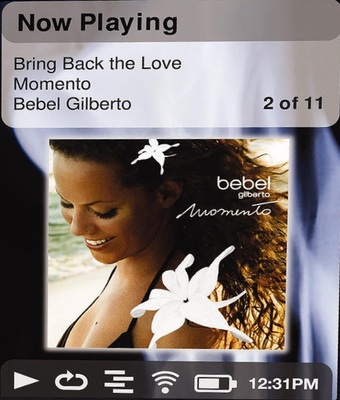 The Duet screen: small but colourful
The Squeezebox accesses the net through the SqueezeNetwork service, which allows it to dovetail with such online music services as Rhapsody, MP3tunes' Music Locker and Live Music Archive.
Sponsored: Minds Mastering Machines - Call for papers now open