Sony Ericsson Walkman W980 music phone
Too few non-music features
Nonetheless, this Walkman is a high-class music device. Whether you're using the external controls or playing with the phone open, the interface is typically user friendly. There's support for cover art if available, as well as the SensMe playlist option for arranging tunes by tempo and mood.
SensMe works only with tracks transferred from a PC using Sony Ericsson's Media Manager software, though you can also drag and drop tracks to the phone, Bluetooth them over, or download them over the air, taking advantage of HSDPA.
The audio performance is top drawer for a mobile device - Sony Ericsson boxes its decent HPM-77 in-ear earphone set, which produce a good quality, detailed and balanced performance, with ample bass. You can also add your own headphones, if you like, using the 3.5mm socket on the two-piece earphones cable. However, the W980 still uses the usual side-mounted Sony Ericsson bulbous headphone/USB/charger connector rather than something more convenient for the pocket. There's a loudspeaker, but it's quite harsh and tinny.
As well as the standard stereo Bluetooth option for streaming music to wireless headphones or speakers, the on-board FM transmitter is a welcome way of getting your music wirelessly. It works within a 10m range by tuning to a spare frequency on the radio and then matching that frequency on the transmitter, which you can activate in the Walkman player. It worked as advertised in our tests, doing the business effectively in-car, on our kitchen radio and on another mobile's FM radio.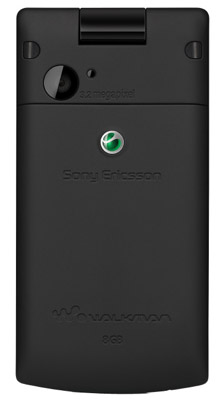 The camera user interface is not as user-friendly as Cyber-shot phones
The W980 naturally has its own FM radio built in too, with 20 slots for storing your favourite channels. TrackID music identification software adds to the music package.
The W980 doesn't have Wi-Fi, relying entirely on 3.6Mb/s HSDPA and 3G for web connectivity. The NetFront browser used is the full web version employed on other mid-range Sony Ericsson handsets. It offers a user interface that features Google search plus web address bar, RSS feed options and other links listed on the start-up screen, all in a simple to follow layout. You can pan and zoom web pages, and choose between Smart-Fit and full screen view versions of sites. Sites are rendered speedily enough, and it's another reasonable, standard Sony Ericsson mobile internet experience.