Add-on to turn iPhone into games console
Kind of
A picture has emerged of what's claimed to be a Belkin clip-on gaming case for the iPhone that, if legit, gives the handset more of a PlayStation Portable look'n'feel.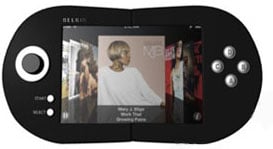 Is the Joypod Belkin's attempt at cracking into iPhone gaming?
Pic courtesy Touch Arcade
Actually, it looks rather like the ill-fated Gizmondo gaming handheld. Let's hope this one fares better.
Details of the so-called "Joypod" appear to have been seen on an overseas Belkin website, which was captured by tech website Touch Arcade. The screen grab shows the Joypod clamped around the iPhone, allowing users to control games through a thumb-operated joystick on one side and four PlayStation-style buttons on the other.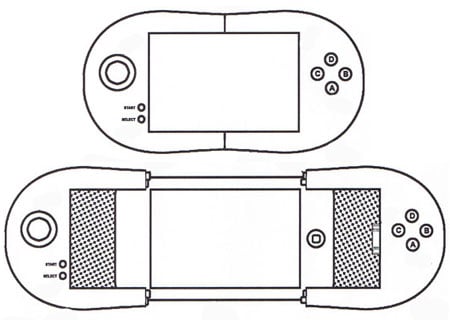 How Joypod works
It's thought the gaming accessory fits onto the iPhone by encasing the handset in equal halves. The JoyPod's top half probably snaps onto the four-button bottom half, with the iPhone held between the two portions. The unit communicates with the Apple phone through the docking port.
Joypod appears to be coated in a rubbery surface – a must for non-slip gaming. It's not known if the device will come bundled with any games, or whether it will require titles to be written to specifically to support it.
Pictures shows the phone's iTunes library, suggesting it can be used to control more than just games.
COMMENTS
Probably no chance
But it would be cool if it worked with the already existing emulators on the iPhone (jailbroken only, of course).
There are already emulators for any platform imaginable, and thousands of games to choose from - but with only the screen they are not very fun to play.
looks like it's too big
and where are the L and R buttons?
iGamePod
well, the iPhone camera telescope add-on (couple of weeks back) definitely ain't gonna sell....
...but this, hmm, actually looks quite good... almost very good!
Bet Apple wish they'd though of it!