MSI repells reporter with armed response team
You - off that booth. Now.
IFA Go here for an update to this story.
Technology company MSI resorted to overwhelming force - well, one armed, shaven-headed security goon - to curtail a casual visit to its IFA booth by a Register Hardware reporter.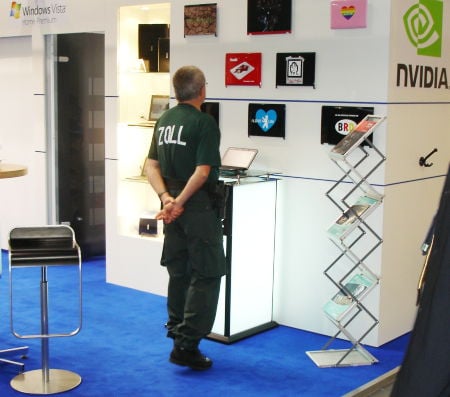 MSI at IFA: keep your filthy hands off my netbook
And all we wanted to do was ask about the Wind netbook's battery life.
We didn't get to put out questions - we'd barely stepped onto the stand when a couple of suits barked at us in German to get the heck off it, while the company's paramilitaries steered us back onto the show floor.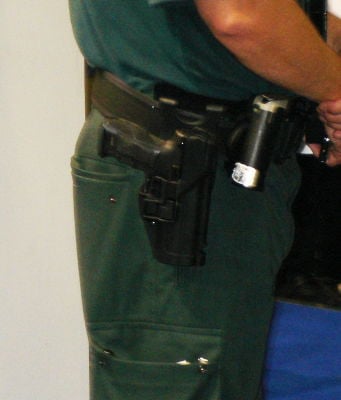 Is that a gun in your pocket or are... oh, it is a gun
Alas, our German wasn't up to enquiring about the nature of the heightened circumstances that warranted such a show of force - or to ask under what conditions the guards would feel it to deploy their hefty sidearms.
Worried about punters seeking out six-cell power packs, perhaps...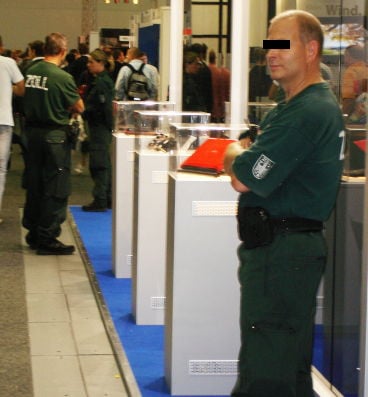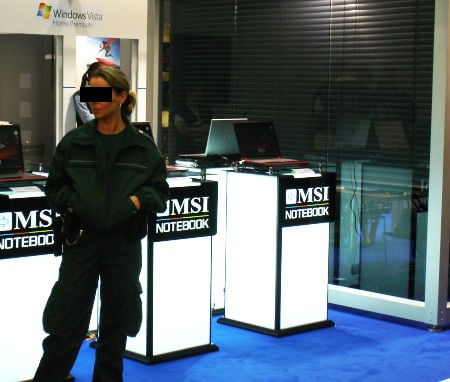 Nothing to see here, move on
IFA 2008 complete coverage
Related Mini Laptop Reviews
Advent 4211
Acer Aspire One A110
MSI Wind

COMMENTS
Just as well...
..you didn't mention the war!
Crap publicity stunt?
What were they protecting? You'd have thought that at an Expo the company would be pleased to have punters crawling over their stuff. Unless they hired the goons/actors to intimate there was something at their stand that they didn't want anyone to get at -- in which case why the F bring it along? Save the money spent on clowns in security costumes and leave it at home.
MostSillyIdea