Hands on with Fujtisu Siemens' Amilo netbook
IFA Fujitsu Siemens demo'd its Amilo Mini Amilio Mini UI 3520 netbook at IFA this week, as promised.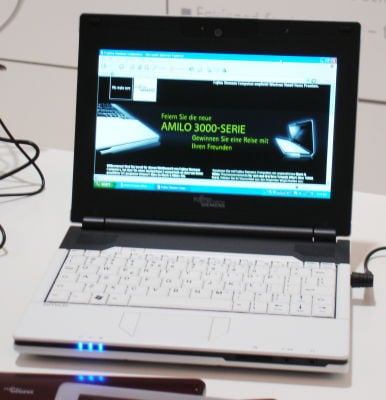 In the flesh: Fujitsu Siemens' Amilo Mini
The compact laptop's not at all bad looking, though its spec is straight down the line Small, Cheap Computer. It has a 1.6GHz Intel Atom N270 processor; 8.9in, 1024 x 600 display; 1GB of DDR 2 memory; 802.11b/g Wi-Fi; 1.3-megapixel webcam and so on.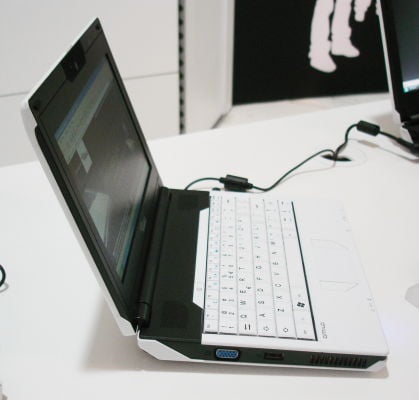 However, the Mini has some features the separate it out from the SCC crowd. For starters, it comes with an ExpressCard 34 slot, and its memory card reader supports various varieties of Memory Stick, not just SDHC.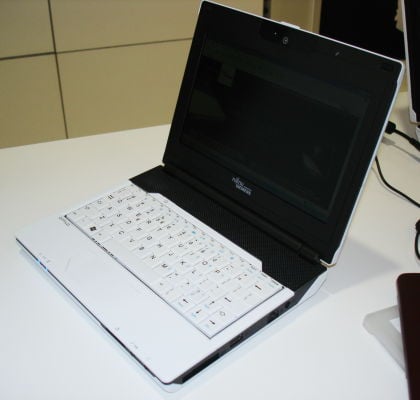 The Amilo's USP is a clip-on cover, but the ones on display where underwhelming: they simply sit on top of the Amilo's lid rather than replacing it the way pop-off mobile phone faceplates do.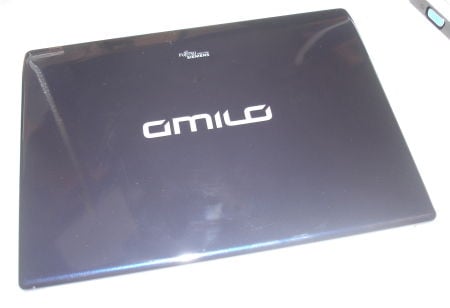 The Mini's add-on lid plate, on its own...
More useful is the little laptop's integration of a Bluetooth 2.1 sub-system, something not many netbooks have.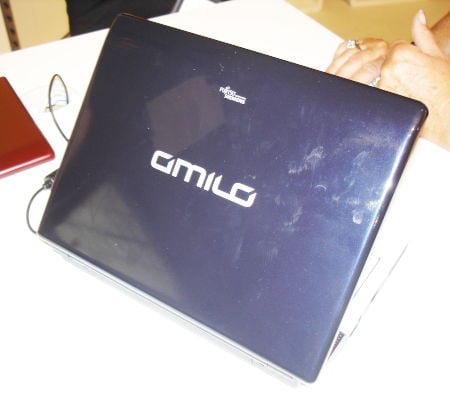 ...and in place
The Mini comes with a four-cell, 2200mAh battery as standard. It's good for around four hours' runtime, FS claimed.
FS will be offering the UI 3520 only with Windows XP SP3, and the machine with come with a choice of 60GB or 80GB hard drive - a 120GB version is coming December. So no Linux or SSD options, it seems.
The Amilo Mini UI 3250 will go on sale in October for €400 ($594/£323)
IFA 2008 complete coverage
Related Mini Laptop Reviews
Advent 4211
Acer Aspire One A110
MSI Wind
Asus Eee PC 901
Vye mini-v S37B
Asus Eee PC 900

Sponsored: RAID: End of an era?