Who should be America's CTO?
Vote now and tell us
Siegfried and Roy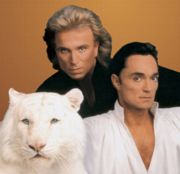 The only CTO candidates to enjoy a place on Hollywood's Walk of Fame, the Las Vegas Legends aren't the first names on most people's list when it comes to overseeing IT infrastructure. But they bring a fresh, outsider perspective to the job, they can operate under pressure...and they can make a tiger disappear.
With Siegfried and Roy's show now closed after an unfortunate accident involving the tiger and Roy's neck, the pair now have more time to devote to The Secret Garden of Siegfried and Roy - and optimising Federal information technology.
Oh, and did we mention that they can make a tiger disappear?
---
Dick Cheney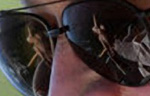 "Continuity" would be the watchword of Cheney's CTOship. Unlike some of the wannabes for the position, the real brains behind Bush enjoys a low public profile. You couldn't imagine the former Defence Secretary and Haliburton CEO dropping in on Scoble's web show to tout his credentials. Despite a wishy-washy liberal arts degree, Cheney has proved his credentials. He takes disaster planning seriously (he's got the bunker), and he takes a pragmatic view on privacy - you don't have any. And thanks to inside sources, we can also clear up the mystery of strange noises at night that puzzled Cheney's neighbours in Observary Circle, the Veep's official residency. He was simply trying to get Myth TV to work.
---
Hans Reiser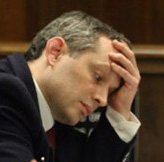 Definitely an outside candidate - but Reiser has two advantages. He's intimately familiar with the internal workings of the very important "Lunix" operating system. And he's in jail, where he can probably do less harm to the US government's IT infrastructure than any other candidate.
---
Here's what you do. Thanks to the transformative social power™ embedded in Web 1.0 technology, clicking a link will create a fresh email in your favourite mailer, with your preferred candidate in the subject line. We'll then count the results and publish them as soon as possible - in a week or so.
For CTO Ted Dziuba, click here.
For CTO Jeff Merkey, click here.
For CTOs Siegfried and Roy, click here.
For CTO Richard M Cheney, click here.
For CTO Hans Reiser, click here.
Think carefully - and don't vote too often. ®
The polls have closed. To see the results - click here.
Sponsored: Minds Mastering Machines - Call for papers now open