Sharp previews 1,000,000:1 contrast ratio LCD TV
Stunner
IFA The future of LCD TV technology is a contrast ratio of one million to one - so Sharp reckons, at least. It announced two such tellies today in an attempt to prove it.
The Aquos XS1 full HD screens are 52in and 65in jobs - that's the actually viewing size, Sharp said - and both feature three-colour LED backlighting to generate not only very deep blacks - we know, we've seen 'em - but colours that deliver 166 per cent of the European Broadcast Union's 'official' colour gamut.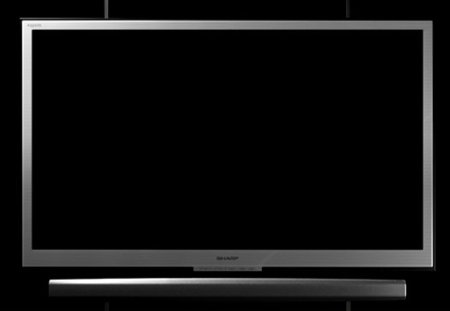 Sharp's LC-XS1: blacker than black?
Sharp said it had been working withh Pioneer to develop a new thin speaker to deliver what it claimed will be "natural, clear sound" but we hope just sounds better than most LCD TVs do.
In keeping with the two key telly trends established at this year's IFA, the Aquos LC-52XS1E and LC-65XS1E are skinny - 23mm at the thinnest point, said Sharp, a dimension achieved by taking the tuner and port array out of the TV and putting it into a separate tuck-away box.
Sharp said it will bring the high-end LCDs to market in October. It didn't reveal how much they'll cost.
IFA 2008 complete coverage
Sponsored: Minds Mastering Machines - Call for papers now open