Nokia 6210 Navigator phone
Modest GPS-enabled mobile from Nokia
Nokia Maps 2.0 is now a user-friendly and intuitive way of finding your way around. As well as being able to search and find addresses by road name of postcode, view them on the map and plan paths to them, you can search for businesses, entertainment venues, restaurants, services, tourist sites and so on. It's a quick and efficient system - routes and favourite locations can be stored, and route instructions sent to other phones as messages.
With Drive and Walk activated you can get turn-by-turn voice guidance as you drive along. It looks good too, with the main viewpoint similar to what you'd expect from standard in-car satnav, with 3D and 2D views, night view options and simple turn only arrow option. Satellite views are also available, for a Google Maps-style overview.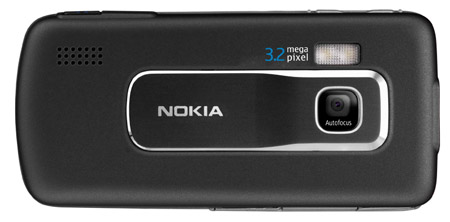 The 3.2-megapixel snapper: good, but not great
On the road, the satnav guidance system worked efficiently, locking firmly onto satellites as it was moving. Map transitions were smooth. The cranked-up loudspeaker was loud enough in the car for voice instructions to be audible.
In addition to the voice guidance package, Nokia offers add-on extras you can buy, including Lonely Planet city guides and traffic updates. While the Nokia Maps application will update mapping info over the air when you go outside of your preloaded map area, you can cut data costs by downloading other country maps using a PC and the supplied Nokia Map Loader software.
If camera quality is an issue in your buying decision, the 6210 Navigator doesn't press all the high-end buttons Nokia's five-megapixel Carl Zeiss lens snappers do - but it's not bad.
The main 3.2-megapixel sits on the back panel - there's a secondary front facing low-res camera above the display for 3G video calls - and clicking the camera button on the side of the phone auto-rotates the screen viewfinder into familiar horizontal mode. The phone has an LED flash rather than the more precise and powerfully illuminating xenon option used on Nokia's top shooters.
Sponsored: Minds Mastering Machines - Call for papers now open