Street View spycars need some TLC
And percussive maintenance, evidently
Our Street View spycar Google Maps Web 0.2 mashup has proved a spectacular success, with around 85 sightings to date submitted by sharp-eyed readers and 400,000 hits down there at the search monolith's cartographical tentacle...
View the Map (opens in a new window)
The two latest submissions in particular caught our eye, demonstrating that even the galactic power of Google cannot keep a black Opel fleet running without human intervention. Here's one roving snoopmobile looking rather sorry for itself on the forecourt of an Edinburgh garage, courtesy of Ian Fraser: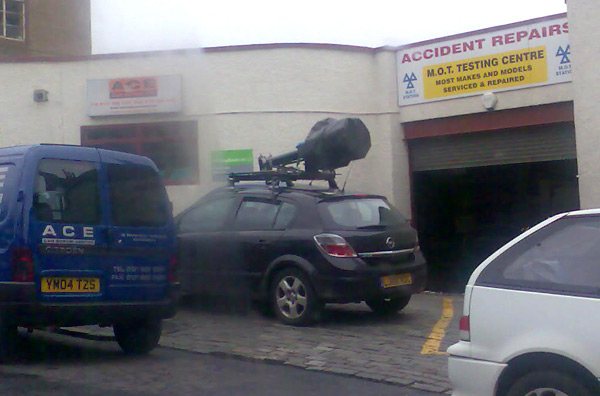 In Bristol, meanwhile, we have an operative evidently taking matters into his own hands, and indulging in some light percussive maintenance of the spycar's sinister camcluster: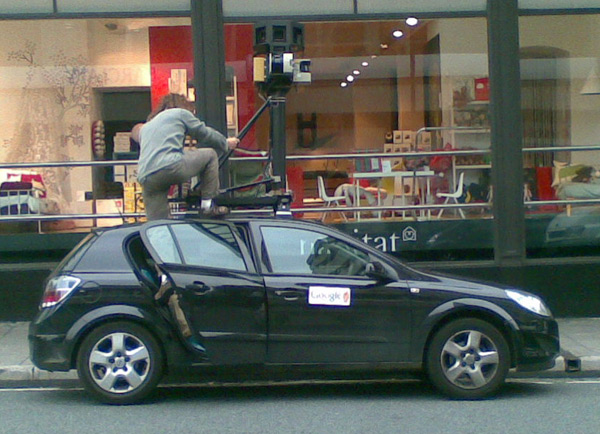 Nicely done, and nicely done too by Scott Griffiths for capturing the action. Keep those sightings coming. ®
Sponsored: RAID: End of an era?