Cowon shows off super-sexy PMP
The new iPod beater?
Many of you are desperately trying to discover if Apple's about to release a new curvy iPod. But rival Cowon has jumped in before it and launched a sexier, more curvaceous multimedia player.

Cowon's S9: would it rock?
It's hard to define the S9's looks. Apart from 'Cor yeah, it looks good', the player appears as though it would rock gently from side-to-side and perhaps get a little upset if it wasn't taken to a cocktail party in your Ted Baker suit pocket.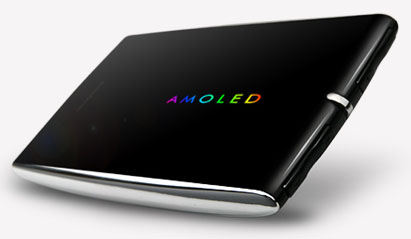 The S9 has a 3.3in AMOLED display
The S9's 3.3in screen is, of course, touch-sensitive, but based on Active Matrix OLED (AMOLED) technology - one of a handful of technologies that will supersede today's LCD and plasma flat-panel displays. The S9's display is able to show off up to 16m colours.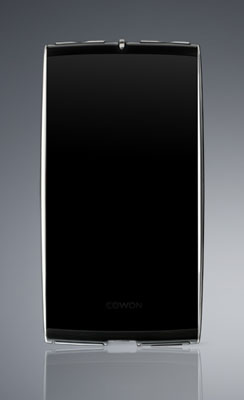 Kiss me, beautiful...
Cowon's based the player on a 500MHz dual-core CPU and equipped it with both Bluetooth and a USB 2.0 port.
Users get support for music, films, still images and document viewing, although Cowon hasn't yet mentioned which respective formats the S9 will accommodate. An FM radio is built-in alongside a voice recorder and a TV-out port.
Full details aren't yet available because Cowon's let the S9 piccies slip as a pre-IFA treat. The Berlin-based show starts officially on 29 August, but Register Hardware will be bringing you all the latest from the event on 28 August – that's this Thursday folks.